Harvest Drive
Hang on for a minute...we're trying to find some more stories you might like.
Every year, a plethora of local families face starvation. So, in August of 1992, an Elementary school located in Broward County created the program that would help these families. This was soon named as the Harvest Drive.
The Harvest Drive is a volunteer-driven, year-longed, multi-faced program. This year is the Harvest Drive's 26th year in helping local families have food year round, and especially during the holidays when people need it the most.
The Harvest Drive has grown significantly by distributing multiple bags of non-perishable foods and everyday household items. Each November, Harvest Drive Florida works together with Broward County Public Schools to assist over 2000 families every year. They also provide items for Thanksgiving meals.
The Harvest Drive strives to educate students on the issue of hunger in our community and empower them to take leadership roles in lessening hunger's devastating impact. It also gives the students the opportunity for them to give back directly to their community in a basic and meaningful way. 
Without their extremely helpful collectors and fundraisers, this wouldn't be possible. On harvestdriveflorida.com, Harvest Drive Florida's official website, students from well over 180 public and private schools as well as many local organizations have lent a helping hand and offered their support for the Harvest Drive.
Along with their supportive and beneficial collectors, Harvest Drive Florida works alongside with Broward County Schools including South Broward High School.
South Broward collects large amounts of non-perishable and everyday-household items specifically for these families.
Clubs adopt families and will sort out items for those families. The adopted families receive canned vegetables, fruits, soups, juice, meats, stuffing and many more. The items are sorted into sets of 10 bags for each family.
Schools prepare the bags within a 5 day period and then distribute them to the families. South Broward is one of over now sixteen schools that distribute the collected items to families.
"This is my first year participating in the Harvest Drive, but I think the Harvest Drive is an amazing program that helps our local families," says Julianne Gallo, Sophomore Key Club Member, "I'm so happy I get the opportunity to volunteer and help the community during the holiday season,"
"Harvest Drive Florida is a wonderful organization that provides necessities for children and their families," says Catalina Frederick, Key Club Cabinet Member, "They even provide school supplies to hundreds of kids across the state,"
This program collects food and money with the help of our local community and schools for families in need to let them have a pleasant and grateful Thanksgiving.
About the Contributors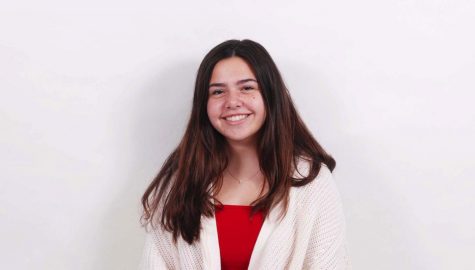 Giuliana Mignola, Editor
Giuliana Mignola is a 16-year-old sophomore at SBHS. She took journalism because she's interested in writing as well as photography. This school year she...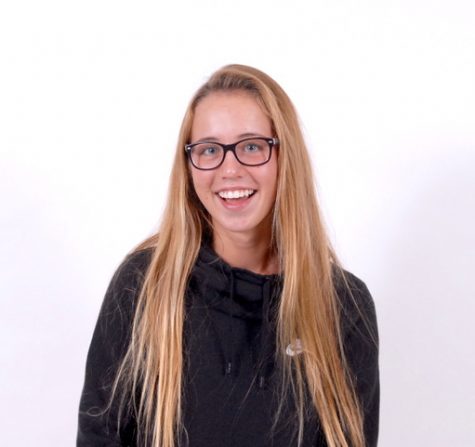 Isabel Gleeson, Editor
   Isabel Gleeson is a curious soul, seeking adventure behind the lenses of a camera. She is a motivated web designer and catches the thrill in any...