A One Way Ticket Home
Hang on for a minute...we're trying to find some more stories you might like.
It's been more than a year since Hurricane Maria rattled through the island of Puerto Rico and there are still people misplaced with nowhere to call home.
Around 280,000 people left Puerto Rico after Hurricane Maria and Hurricane Irma reduced the island to rubble. Many people moved to various states in the US to find refuge.
One of these people is SBHS sophomore Rocxy Munoz, who moved to Florida along with her family members soon after the storms hit.
"The power was out all over the island and the damage was so horrible, so many people were loosing hope," she said. "People across the island were lined up in areas with any buckets they could find to get water."
She hopes to be able to graduate with her friends back in Puerto Rico; however, with the shape the island is in, she does not know if that will be possible.
The devastation of hurricane Maria is well documented. Today, many islanders still don't have power. What is lesser known is that the U.S. Government is quietly sending islanders back to an island that at the moment, does not have what they need to survive.
They were recorded as the worst storms in the last 80 years to hit the island. The category 4 storms with wind speeds surpassing 150 mph tore the island apart from every angle. Uprooting trees, downing cell towers and weather stations, and ripping roofs off homes, these storms bore testament to Puerto Rico's insufficient protection against natural disasters like this.
One hundred percent of the island lost power. Basic supplies were restricted while homes were ravaged by the elements with no help from the US government. An estimated 3,000 people were killed and with no way out of their homes, many people were stuck in houses with rotting corpses of their loved ones.
The U.S. government has been paying for displaced Puerto Ricans to stay in hotels completely free of charge; however, on August 30th they stopped the flow of money, forcing Puerto Ricans to move out or be kicked out by September 14th. FEMA has been strongly suggesting that they move back to Puerto Rico and has even been paying for one-way plane tickets back to the island.
Many Puerto Ricans have declined the offer to return home because they no longer have a home to return to- many are stuck sleeping in shelters. However, many people don't feel safe staying in shelters because the amount of rampant drug use and terrible conditions that they're in. Some have been staying with family friends, but this is still not a permanent settle. Many of the family friends move around from state to state leaving Puerto Ricans out on the street with no place to go.
One of the Puerto Ricans sent back was 82-year-old Luz Rijos. Rijos had moved to Florida and was staying at the Holiday Inn in Davie until FEMA stopped paying. With no money and no jobs hiring at her age she had no choice but to accept the plane ticket to Puerto Rico and return to an island of rubble.
"I had been staying with my sister, but she passed away a few months ago," says Rijos about the situation she's in following the storms. "I will probably have to move back to Florida because there is no longer anything here for me."
About the Writer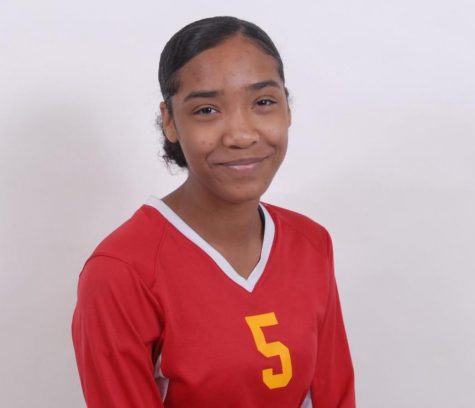 Jillian Brown, Contributor
For freshmen like Jillian Brown, high school was a big transition. She became more outgoing by trying out and making the JV volleyball team. She also might...