Flying High
Hang on for a minute...we're trying to find some more stories you might like.
South Broward High School Senior, Stepan Jankowski, received a nomination from Congresswoman Debbie Wasserman Schultz for the Air Force Academy earlier this month at the Feeding South Florida charity center in Hallandale. The only student from SBHS nominated this year, Jankowski was able to receive the nomination based on his hard work and dedication to the aerospace field. The nomination is an essential factor in getting accepted to the academy, as the full tuition can be well over $400,000 and must be paid for by the state or federal government. By getting nominated by Congresswoman Schultz, Jankowski is guaranteed that upon acceptance, Congress will allocate the money to pay for his full tuition.
"I worked very hard to receive this nomination," said Stepan Jankowki, "it is the first step towards applying and hopefully being accepted to the academy. Now it's only a matter of time before I find out if I am accepted."
Since service academies do not have tuition for the attending students, a federal official must nominate students to receive tuition from the government. Nominations can only come from the vice president, senators, or congress members. The nomination means that Congress will allocate the money for the service academy so the student would be able to attend. The education received at the Air Force Academy is valued at over $400,000.
To receive this nomination, Jankowki had to be interviewed in front of a board of representatives from each of the service academies as well as Congresswoman Debbie Wasserman Schultz. It was necessary for him to answer any and all questions they had regarding his academic merit and achievements.
"I feel proud at this point," said Jankowki, "I think I will feel successful once I get accepted, but until them I am proud of myself."
Jankowski is known by other students as an individual passionate about the aerospace field. He is the president and founder of the Aerospace club at South Broward, created earlier this year. He is also an active member in National Honor Society and several other merit-based programs.
"It's his dream," said Izabela Almaleh, a close friend of Jankowki's, "For the past four years that I've known him, he's been working really hard for it."
"He's really passionate about the air force and aerospace," said Nyla Johnson, one of Jankowski's peers. "He was the one who started the aerospace club."
Jankowki's family is especially proud of his accomplishments. His whole family attended the nomination ceremony and he got numerous congratulations from all of them. His father is full of pride at this nomination.
"I'm really proud of him, this has been his dream," said Aleksandra Jankowski, Stepan's sister, who is a tenth grader at SBHS. "He's worked for years to get this far. He's wanted to be a pilot for so long."
"I am so proud of my son for this nomination," said Stepan Jankowki's father, Dale Jankowki, "He has worked hard for this opportunity and I know that he will do great."
About the Writer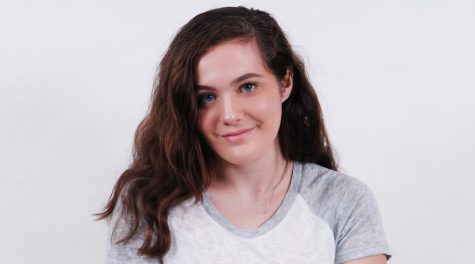 Alexa Meyer, Editor
Elena Key is a junior at South Broward High School and aspires to do a lot when she grows up. Her hobbies are dancing, makeup, singing, and academic activities. ...