Bulldogs Competitive Cheerleading
Hang on for a minute...we're trying to find some more stories you might like.
The Bulldogs' heartbeats in eight counts this year, South Broward's competition cheer team is working harder than ever before. South Broward's competition cheer team placed fourth out of six teams at the BCAA (Broward County Athletic Association) competition, and are now advancing to regionals.
"The team this year is at it's best yet, we're coming back harder and stronger than ever," says Ariana Singh.
Senior, Ariana Singh, is on the Bulldog competition cheer squad and she has been cheering on the squad for two years now. Singh loves the spirit of the team and the friends that come with it. Singh is very dedicated to cheerleading, it drives her to be the best cheerleader that she can be. She loves the feeling of the cheer squad, she says "My team is like family." She is not going to cheer in college, but she is taking everything she learned in cheer with her on her next journey.
The team has come back stronger than ever from last season and this year they are upping the difficulty of their stunts. The head coach, Veronica Bruns was a competitive cheerleader for 15 years, "Cheerleading is my passion," Bruns exclaimed. Bruns enjoys coaching South Broward's competitive cheer team, and most importantly she loves to show the squad the potential they have and push them to do things they never thought they could do.
"We are working harder and started training earlier in the year," says Bruns.
The Bulldogs' competition cheer squad started in early March this year, to help improve the team. They have started training and have also been to different camps and competitions to get experience and more training.
"My team doesn't walk the red carpet, they rule the blue mat," says Bruns.
About the Writer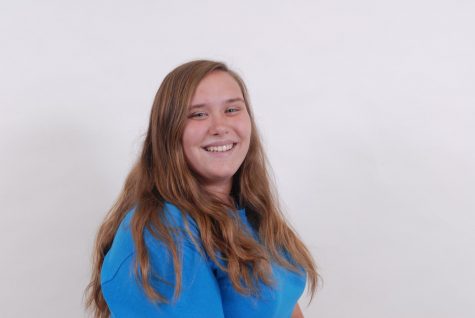 Brelee Bennett, Contributor
Brelee has an avid interest in oceanography,

"I like oceanography because the ocean is boundless and mysterious," said Bennett. Her hobbies include...