Off to States
Hang on for a minute...we're trying to find some more stories you might like.
The South Broward Competitive Cheerleading Team is racing forward to their states competition. The cheerleaders have been fighting for this moment the entire 2018-1019 season. They are working harder and harder, getting better and better each practice and competition.
"This team has been fighting for this moment." said Ariana Singh.
Singh is a senior at South Broward, and is also the team captain. Singh has been on the competition cheer team for two years now and is ready for this years state competition. Singh is very happy to be apart of this team. She hopes that after this competition season that she can stay in touch with the team members.
"No matter what happens in this competition, I am still really proud of this team." Stated Alyssa Consuegra.
Consuegra is a freshman at South Broward. It is her first year doing competitive cheerleading. Even though it's her first year, she is still very proud and excited for the competition.  Consuegra loves competitive cheer and loves the thrill that she gets when she is on the competition mat. Although new to the competitive sport, she is very confident and ready to go to states.
"Even though it's my first time going to states, I am still very prepared and confident." said Consuegra.
Consuegra is ready to take on this competition and move forward with the team. She is planning on continuing with the competition cheer team for her high school  years to come.
"Win or lose, I am still proud of my team." stated Veronica Bruns.
Bruns is the loved coach for the Bulldogs competition team. She is very experienced in cheer, since she has been a competitive cheerleader for  15 years and a cheer coach for 5 years. Bruns is very proud of the team and how far they have come. Bruns is prepared, equipped, and ready for the team to take on this competition.
About the Writer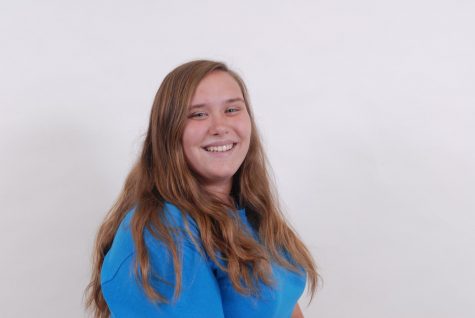 Brelee Bennett, Contributor
Brelee has an avid interest in oceanography,

"I like oceanography because the ocean is boundless and mysterious," said Bennett. Her hobbies include...