Varsity Basketball Team Wins Last Home Game of the Season
Hang on for a minute...we're trying to find some more stories you might like.
       South Broward's Varsity Basketball team had its' last home game of the season on February 5th, 2019. The evening started off with the Bulldog tradition of  senior night, where the varsity basketball seniors are embraced and congratulated by friends, families and SBHS staff on their athletic accomplishments.
Once the ceremony was over, both teams warmed up and the first five lineups were called to play. The starting five  lineup for South Broward was Alphonson Relifpord (senior), Charles Latimore (senior), Charles Smith (sophomore), Issac Tewolde (senior), and Trenton Booker (sophomore).
The first quarter was a little shaky, with Teravella in the lead. However, shortly after Alphonson Relifpord took control over the ball as point guard, he made two three-point shots, tying up the game in the first quarter. Other players like Charles Latimore had made three-point shots as well as layups, scoring as much as 10 points within the first quarter.
The second quarter's lineup was pretty similar, with Relifpord, Smith, Tewolde, Jadon Sainvil, and James Prudhomme. The Terabella Trojans were then catching up to the Bulldogs, calling for a time out. When the timeout was called, the Bulldogs changed their plays to stay on the Trojans throughout the game.
By third quarter the South Broward Bulldogs still had much drive and determination to take the win, especially on senior night. Players like Relifpord and Smith made most of the three-point shots, raising the Bulldogs' score to 30 to 28. Teravella, on the other hand, was getting a little nervous third quarter, resulting in several fouls. That lead the Bulldogs to the free throw line, where players like Smith, Tewoles and Jogn Ferguson made all their shots except one.
By the fourth quarter, the game was tight, with both teams being tied. By the determination of the team and teamwork, the Bulldogs were able to pull some three-point shots, with the last minute of the game resulting in a  tight win of 55-54.
Senior player for the South Broward, Evans Perella said, "I love this team. I love my boys and tonight was a good night."
Alphonson Relifpord said, "This is family and I am happy to be a part of this team for the past 4 years of my high school career."
About the Writer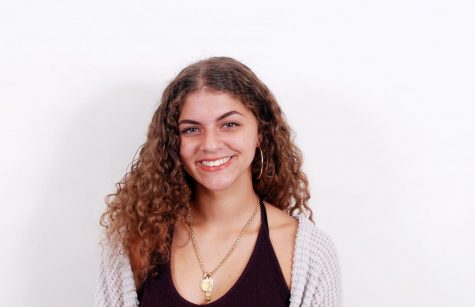 Vanessa Cramer, Contributor
This is Vanessa, she's a senior here at South Broward High School. What interests her about journalism is creativity. She signed up for this class because...