Competition Cheer Get's Knocked Down To The Race To States
Hang on for a minute...we're trying to find some more stories you might like.
The Bulldogs Competitive Cheer team made it to the states competition in Gainesville, Florida. The cheer team competed in this competition in January, making a few mistakes in performing their stunts, which knocked them out of the state final competition.
Even though they did not make it to finals, they are still very proud and happy that they even got the chance to go states.
"This team is my family, I'm so proud." said Ariana Singh.
Singh is a senior at South Broward, she has been on the competitive cheer team for two years now.  Singh loves cheer and loves how far the team has come. Singh is still very happy about this season and hopes that next year the team can make it to finals. Singh is hoping to take the knowledge and friendship of the team to college with her.
"Win or lose, I'm still very happy to perform," said Gabe Moran.
Moran is a sophomore at South Broward. He really enjoys cheer and has joined the team this year. Moran is the only male cheerleader on the team, but that doesn't stop him from cheering his heart out on the mat. Moran is very happy to be on the team and hopes to join again next year to make it to finals.
Harris is a junior at South Broward. She has been on the cheer team since freshman year and counting. Harris loves cheer and is very happy to be on the team. Harris enjoys the company of everyone on the team and all the hard work they have done to make it to states. Harris hopes to join the team her senior year, next year to make it to finals.
"Cheer is my life." said Cali Harris.
About the Writer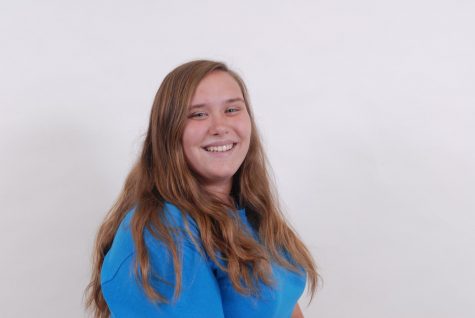 Brelee Bennett, Contributor
Brelee has an avid interest in oceanography,

"I like oceanography because the ocean is boundless and mysterious," said Bennett. Her hobbies include...