The Outbreak of Airpods
Hang on for a minute...we're trying to find some more stories you might like.
Nowadays, teens have started to follow a new trend by buying Airpods. But what many fail to realize is that the coolest device may be dangerous.
Many teens are uneducated consumers by buying stuff without looking at its effects to their health.
"I don't think Airpods are dangerous because they're just like headphones everyone uses them," said Nayeli Jorge, a freshman at SBHS and a marching band member.
The study's of senior author Dr.Gary Curhan of Harvard-affiliated Brigham and Women's Hospital in Boston helps explain or prove that some of these facts about Airpods are true.
The researchers who analyzed the data on teenagers from 12 to 19 year olds from a nationwide health survey, compared hearing loss in nearly 3,000 kids tested from 1988-94 to nearly 1,800 kids tested over 2005-6.
Teenagers may have an increase to having to suffer from hearing loss due to Airpods.
The currency of hearing loss increased from about 15 percent to 19.5 percent.
Some effects Airpods have are: memory loss, headaches, hearing loss, sleep deprivation, inflammation, etc.
A quick Google search for "Airpods headache" confirms that hundreds of people get headaches from Airpods.
The EMF intensity or Electromagnetic Field Intensity,  produced by the Airpods was the highest. It's been proven that Airpods cause "strong pressure" around the ears and head which can cause migraines, Tinnitus, cause biological effects and brain cancer.
Jonathan Bagiotti, a freshman at SBHS, agreed that Airpods may be dangerous.
"I think they are a waste of money because it's not needed," said Bagiotti.
Airpods are considered to have "low level" as they do not cook your tissue, but these very low levels have been shown to cause biological effects. They do not create the same sound quality as a hearing aid. While they are certainly good headphones, Airpods are made to stream music and phone calls directly into your ear.
Scientists have also been concerned about the possible carcinogenic, having the potential to cause cancer, effects of electromagnetic radiation emitted by modern devices such as Airpods. These Airpods sit in your ear and exposed fragile tissue are subject to dangerous levels of radiation.
As the sales of Airpods are increasing steadily, serious concerns over near radiation effects and possible brain damage are rising as time pass by.
About the Writer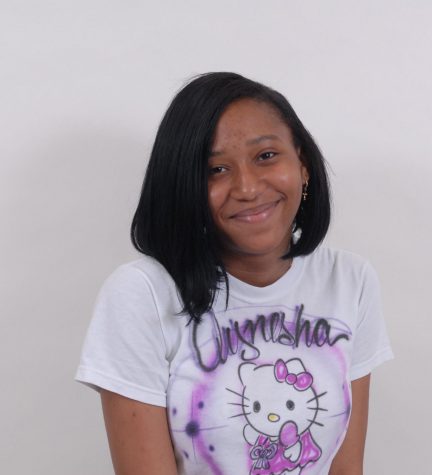 Qynesha Pierre, Contributor
Qynesha Pierre is a freshman at South Broward High School, who is a very shy and quiet person. Pierre does not participate in any clubs because she wants...