Bulldog Cheerleading Tryouts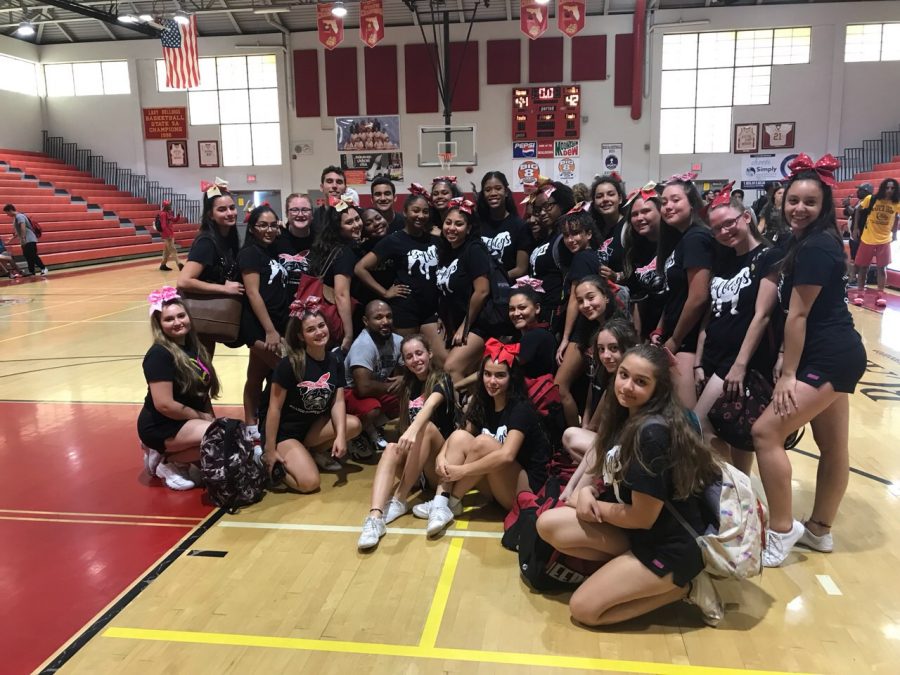 Tensions were high at the tryouts as eighteen hopeful students cheer their heart out to get a spot on the team. Nerves were running through the students' bodies as everyone gets ready for the tryouts to begin.  The students were all gathered in the mini gym with high intentions of getting on the team while practicing their routine for the tryouts. 
D'aja Byers is a senior at South Broward High School and has been on the cheer team for four years. It is her last year at South Broward and the cheer team. She is hoping to prepare the new people for the tryouts and team. She hopes to pass down her leadership of becoming a captain and running the team. She hopes to teach the new team this year and lead them to perfection. Byers hopes that for the next few days the team will be ready for this year's squad. 
"There are a lot of hopeful smiles and talent here," said Byers.
Alyssa Consguera is a freshman at South Broward and this will be her second year on the team. Consguera hopes to cheer on the team for the rest of her high school years. She is hoping to show out and speak out this year on the team. She is trying really hard these next couple years to show out and one day become captain. Consguera hopes that she will make the team this year and possibly be on the varsity squad. Even though she is nervous, she is hoping to make the team.
"I'm very nervous but determined," said Consguera.
 Veronica Bruns is the head coach of the cheer team and also a fellow teacher at South Broward.  Bruns has been the coach of the cheer team for four years now. She hopes to get a powerful and high spirited team this year. Bruns loves cheerleading and has been cheering since she was a teenager. Bruns was on a competitive cheer team for 15 years in her youth, and she has done great work with the team from the past four years. She is happy to be a coach here because she loves teaching people all about cheerleading and the technique behind it. She hopes to gather a lot of kids and show them the great strength behind it. 
"This year is going to be a great year," said Bruns.
Cali Harris is a junior at South Broward and has been cheering on the team for almost four years now. Harris hopes to become the captain of the team this year and lead them to great success.  Harris loves cheerleading and has been a part of cheer since she was twelve. She loved the great opportunities that cheerleading and this team have brought to her.  She has shown great promise and dedication to the team. She is very excited about her last year on the cheer team and is ready to cheer and have fun.  
"This year will be the year we shine," said Harris with a bright smile. 
About the Writer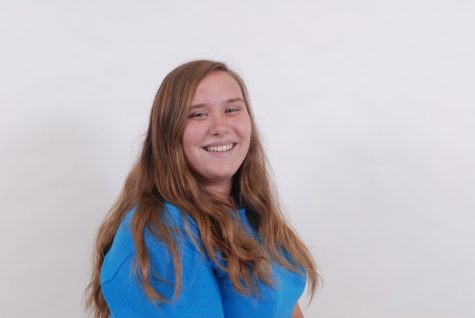 Brelee Bennett, Contributor
Brelee has an avid interest in oceanography,

"I like oceanography because the ocean is boundless and mysterious," said Bennett. Her hobbies include...