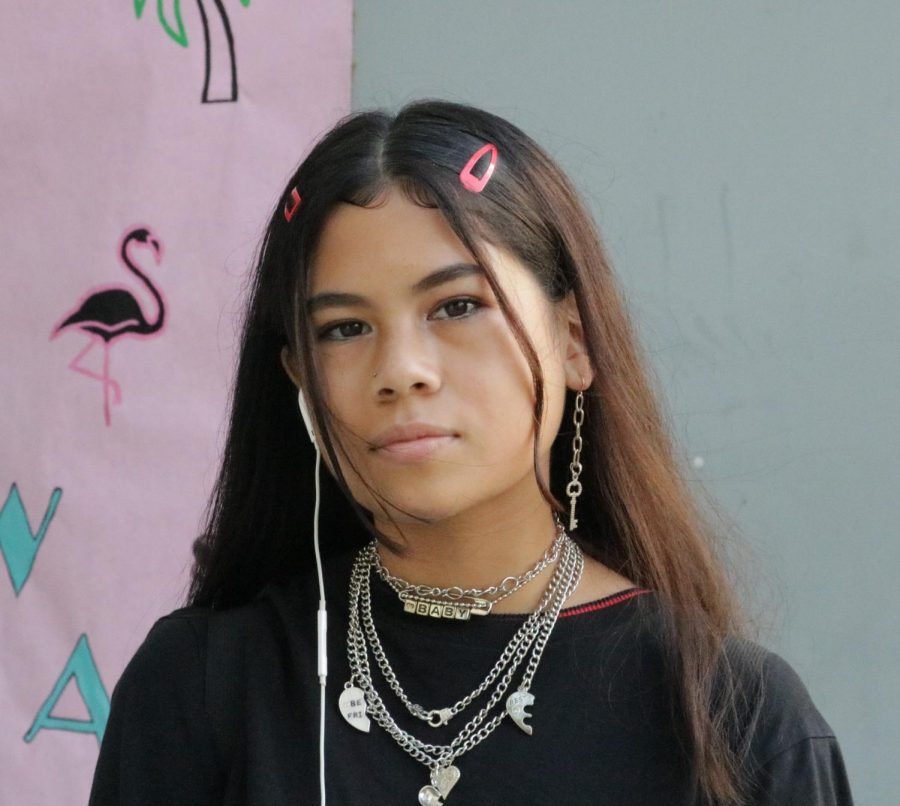 Emme Troyano
Emme Troyano is a junior at South Broward High school. Troyano was born in Jacksonville, Florida. On her way out of South Broward she hopes to become a psychologist. Before she becomes to be a psychologist she said " I'm going to go to college and earning my degree."
An activity she participates in school is key club. Troyano is interested in art and music, she likes creative outlets. Some of her hobbies include drawings and skating.
Troyano is an independent woman who idolizes herself. One of her favorite celebrities is Lil Peep. His music is soothing to her. The type of music she likes are pop and alternative.
Chicken nuggets are her favorite type of food to go to when hungry. Troyano's favorite animal is a panda, she thinks they're cute and are the most gentle animals on the planet. One of her fears she mentioned were lizards, they give her the creeps.
Troyano soon hope to travel to Amsterdam and Europe because they are significant places to her.
One thing in this world she's would like to change is racism because she would want everyone to be treated fairly and the world would be a much better place if everyone got along.
In 10 years she see herself being a successful woman with her dream career and house, making good money.
Troyano's year has been going smoothly and good. Although school may be hard work, she manages to make the best out of it and succeeds. She remains positive at all times and does not let the negativity get to her.
A quote she would like to share is " It's going to be hard, but hard does not mean impossible."