Giovanni Salerno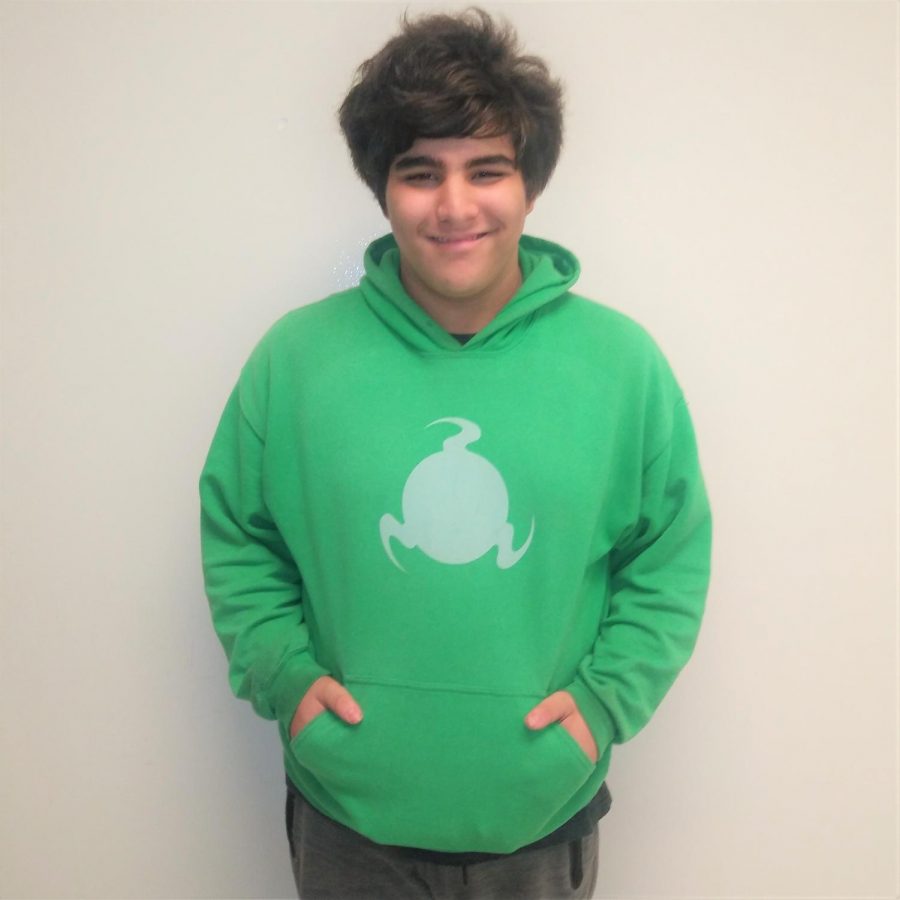 Arcadia Patterson, Contributor
October 14, 2019
Giovanni Salerno is a 9th grader here at South Broward High School who's main goal is to "achieve success in life."
Salerno considers himself to be independent and has a great strength in reading and science. He loves reading and watching movies his favorite book is The Big Name Book and his favorite movie is Pulp Fiction.
His biggest inspiration in life is his grandfather.
He wants to be a musician in life and one of his favorite artists is David Bowie. Rock and Hip-Hop are his favorite music genres.
Someone who he wants to be for a day is Tyler The Creater because he has an interesting life. Someone who he would like to meet is Abraham Lincoln because he wants to learn more about his views.
While in school, Salerno plans on joining the e-sports club. While not in school, he enjoys hanging out with his friends.
Some other things he wants in life are to visit Sydney, Australia since it looks so beautiful and he wants to experience being there and, to improve his looks and body since he is not 100% satisfied with it.
If he could have any superpower it would be time freezing since he could "do anything and not worry about time running out."
A quote that Salerno lives by in life is to "live life to the fullest."