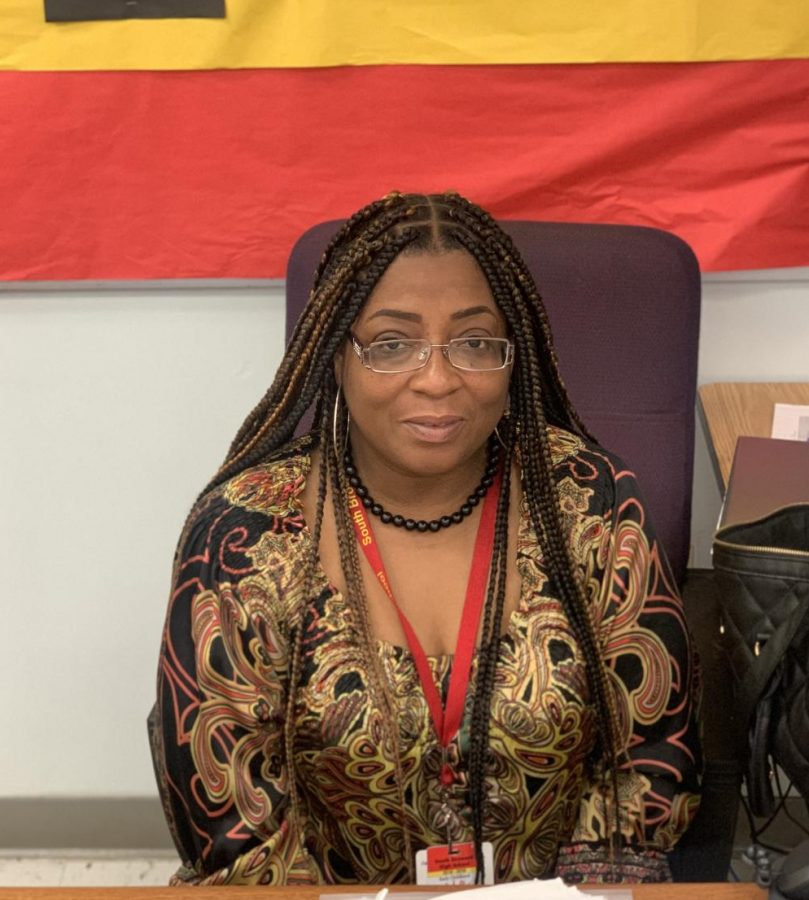 Ms. Caranita Rhone
Ms. Caranita Rhone is a SBHS teacher who lives in Hollywood, Florida.
If Ms. Rhone could change one thing in the world, she would change the people. She feels as if there are a lot of people who are miserable for no reason.
Ms. Rhone's greatest fear is being bitten by a Python, because her life would be instantly over. The early childhood teacher's biggest joy is spending time with her kids because she doesn't see them very often as they're both in college. Although, when they get together, it's always a good time.
One thing she would change about herself is her weight.
 "I don't want health problems in the near future," said Rhone.
After SBHS teacher graduated high school, she attended Bethune-Cook-Man University, which is a historically black college (HBCU) located in Daytona,FL. She received her bachelor's degree in Elementary Education. She also has her own daycare and cheer team.
Ms.Rhone's lives by the motto: "Blood is thicker than water."