Football Round-Up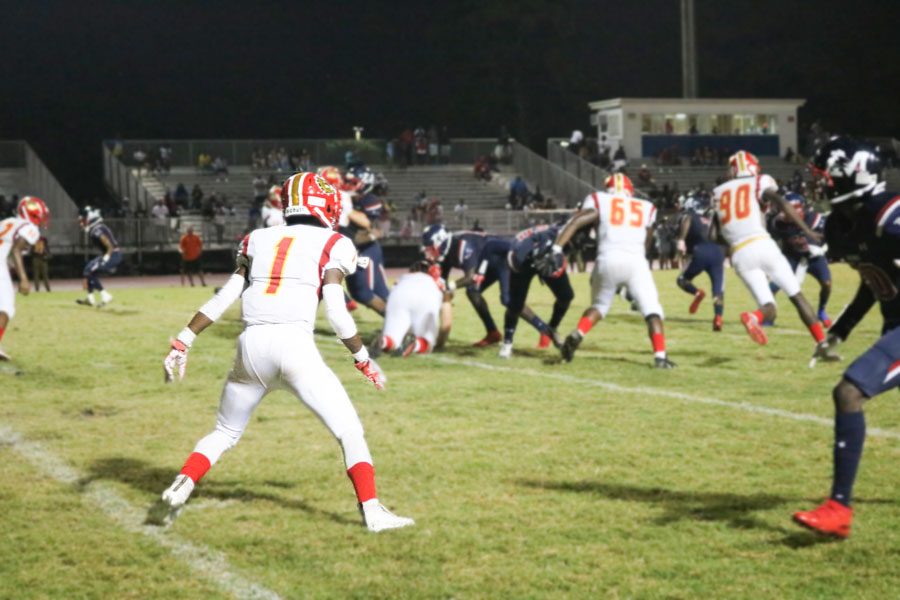 As the lights flickered off on Friday's homecoming game, SBHS's football team left the field pumped up following the 49-12 thrashing of the Miami Springs Eagles.
 The game kicked off with South Broward playing intense defense, creating turnovers and constantly imposing their force by pressuring the quarterback and swallowing up running backs in the backfield. The offense also came out firing on all cylinders,with a hard nosed running game slicing through the Miami Springs defense and the electrifying passing game mixing medium range tosses with the long range hurls. Scoring 28 points in the first half , to the Miami Springs, 6. 
After the festive halftime break, the Bulldogs put the game on cruise control. With the team replicating the game plan from the first half they coasted past the Eagles to put the game on ice.The Bulldogs came off the field boasting an array of grins, proud of the dominant scoreline they had just earned.
The Bulldogs have not met their expectations so far this season. With their record a disappointing 2-4. In coach Collins first season the students and fans of south browards were awaiting a change for the better, the team's problems however seem to be more and more familiar from previous years.
"Underachieved the first half hopefully the second half we can come back out on top" said assistant coach Burke.
The Bulldogs had hopes that the homecoming game would set the tone for what they hope to be a more successful second half of the season.
The first half of the  season was not a failure to some however, "Accounting for the injuries, off field obstacles, and just adversity in general that struck us this year, said senior captain tom Dudra, We still stuck together and have a chance for the playoffs still." 
Both wins have come from landslide results with a 36-0 win over Archbishop Mcarthy at the start of the season. There have also been close losses that the bulldogs will want back, pinpointing a 12-9 loss at hallandale. 
"Its been a long season filled with ups and downs but its made us better," said Tom Dudra.
 He and the rest of the team are looking forward to winning out and making the playoffs,"Playoffs are within reach and that's the goal."
About the Writer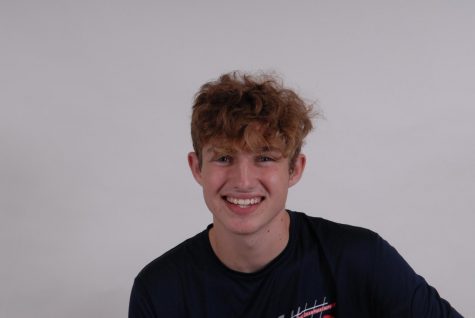 Colton Bueter,
Colton Bueter is a sophomore at South Broward and in his first year with the bulldog bark. He joined the newspaper to fulfill his desire to give back and...