SBHS Students React to Judge Striking Down Tampa's Conversion Therapy Ban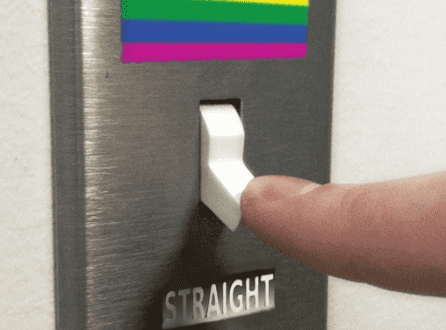 On Oct. 4th 2019, a federal judge struck down Tampa's ban on conversion therapy, a treatment promoted by some religious groups as a way to change a person's sexual orientation or gender identity. Religious organizations believe these sessions can work. Though, science does not support this action. Some psychologists think they are dangerous, and in some cases deadly. U.S. District Judge William Jung ruled that the law, passed in 2017, may conflict with a patient's right to privacy and a parent's right to choose health care for their children. 
Here at South Broward High School, the LBGTQ community is, on the whole, against conversion therapy. 
Sophomore A.M.K.,who didn't want to be identified for this story, is a bi–student at SBHS, and is upset about the existence of conversion therapy. 
"It makes me feel mad and unaccepted," said A.M.K. "Like they want me to be someone that I am not."
According to some studies, teens are particularly vulnerable to being damaged by conversion therapy. The National Center for Lesbian Rights (NCLR) says conversion therapy can be extremely dangerous and, in some cases, fatal. On their website, they say that some teens that have gone through conversion therapy have experienced the following: depression, intense shame, feeling of anger, self-hatred, social withdrawal, substance abuse, and even suicide.  
SBHS freshman Amy Caceres, 14, is a bisexual teen and doesn't agree with conversion therapy.
"Conversion therapy is not right," said Caceres, "It's a dangerous procedure that may affect the patient's mental health. This therapy can hurt you." 
The American Psychological Association (APA) doesn't support conversion therapy. Their official statement on their website is: "The APA does not believe that same-sex orientation should or needs to be changed, and efforts to do so represent a significant risk of harm by subjecting individuals to forms of treatment which have not been scientifically validated, and by undermining self-esteem when sexual orientation fails to change.
No credible evidence exists that any mental health intervention can reliably and safely change sexual orientation; nor, from a mental health perspective does sexual orientation need to be changed."
John Marin, 15, is a bi-freshman at SBHS and doesn't think conversion therapy is good, but he doesn't think it should be banned either.
"If you are gay, and you don't like that about yourself, and you feel like that's not you, then you should go," said Marin.
He doesn't think that being gay is a choice. But, if someone wants to change and they do, then he thinks they found who they truly are. However, he doesn't believe that people should be forced to change.
"There are families that don't want their children to be gay anymore, so they send them to conversion therapy without their consent. And that, at some point, is rape," said Marin.
He thinks that they need to accept who they are.
"Some people won't change. They have found who they truly are. Why change them?" said Marin.
Palm Beach was the first county in Florida to ban conversion therapy, and at the time of this article, their ban is still in place. Even though the judge stuck down Tampa's ban, the state of Florida could still pass a statewide ban that would outlaw conversion therapy.
About 18 states have done just that including: Maine, New York, Colorado, Massachusetts, New Hampshire, Maryland, Delaware, Hawaii, Washington, Nevada, Rhode Island, Connecticut, New Mexico, Vermont, Illinois, Oregon, California, and New Jersey.  
A state-wide ban would mean that teens like A.M.K. couldn't be forced into conversion therapy. He feels like people who don't understand the LGBTQ community feel as though LGBTQ people just want to be different, or "piss them off", or that it's a cry for help. But he says it's not.
"We just want to have a normal life and be treated as equal, not as [thought] we want or need help," said A.M.K.
About the Writer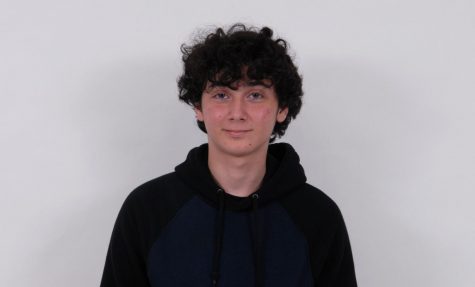 Alejandro Rivas, Contributor
Alejandro Rivas is a 15-year-old sophomore at South Broward High School. Although he was born in the United States, he was raised in Nicaragua and currently...