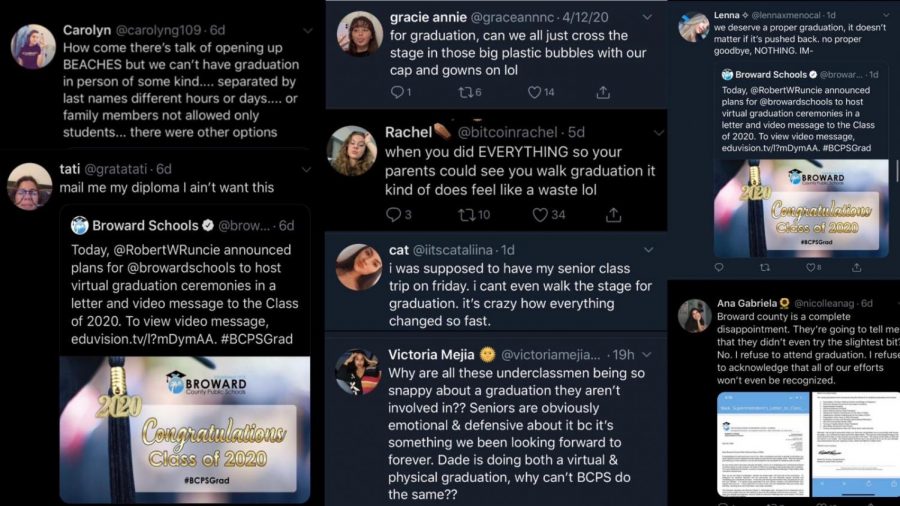 Almend
COVID-19 at SBHS. Here's How We See It.
Normally, as the end of the school year approaches, students are taking final exams, attending award ceremonies, and making summer plans. Seniors are buying their prom tickets, heading to Universal Studios for grad bash, and planning graduation parties. But, not this year. COVID-19 changed all that. Instead of donning prom dresses, people are wearing masks and gloves. Students will finish out the school year online, and it looks like the end to their 12-year educational career is out of their hands, we may not get to walk across the stage to collect their diploma with no hope that they'll get the ending they deserve.
In only two months the Coronavirus, a deadly respiratory illness that first originated in Wuhan, China spread around the world as a global pandemic. The first case in the United States was confirmed on January 21st, 2020. As of May 1st, there are 1,129,882 cases in the US, 65,724 deaths, and 161,551 recovered. Currently, Florida has 34,728 cases, Broward County accounting for 5,015 of them.
The government's reaction to the pandemic has been said to be unprepared and simply not enough. Nationwide schools and local businesses were closed indefinitely, and, due to the chaotic response of the federal government, each state had to establish their own set of rules to follow. But most of my generation has used comedy to try to hide the pain and worry that they truly feel. 
As a high school senior COVID-19 has taken away many important things: my senior prom has been canceled and graduation postponed.
Just today, my countdown on Instagram reminded me that today is the grad bash trip to Universal Studios, the trip I have been waiting for my entire high school career.
 Although we are all sad about the events and how everything is up in the air, seniors have taken to social media to express their sentiments. All around the country, high school seniors are making tik toks, joking about how the virus has ruined their year and showing the memories they made throughout high school. And like me, many seniors, are making the best of it by using their trip refunds to have a grad bash of their own, with just friends and family.
But, the virus hasn't just ruined events. It has ruined lives. The mother of a family friend died because of the virus. Another friend of mine recently announced the death of her grandfather and the infection of her grandmother of the virus in Ecuador via an Instagram post to show people that the virus is deadly, and at this point the only we can do is social distance. 
Every time my parents leave to buy groceries, they are protected from head to toe with gloves and a mask, disinfecting themselves with Lysol when they walk through the door. Before we used to run to see what they bought, but now we're not allowed in the kitchen until they have finished the cleaning and disinfecting everything they have purchased to make sure that my sister and I don't get sick.his is a new reality that many families are living with. 
I am just one of many people who have been affected by this virus, angered by the immaturity of those who disregard the safety protocols, and with the hope that the danger will eventually pass, that's my story. Here are the stories of South Broward bulldogs.