Hanukkah, Hanukkah
Hang on for a minute...we're trying to find some more stories you might like.
Hanukkah has kicked off and those who celebrate are pulling their menorahs out of storage and getting ready to start the festivities. In case you aren't familiar with it, Hanukkah, also known as Chanukah, is an eight-day Jewish holiday celebrated with a nightly menorah lighting, special prayers, and fried foods. It is celebrated to commemorate the defeat of the Greeks and reclaiming of the Holy Temple in Jerusalem. Every night, thanks is given to God and celebrations go on until dawn. 
"My favorite part of Hanukkah is probably eating latkes after lighting the candles every night," said Logan Mazor, a freshman student who celebrates Hanukkah. Latkes are a traditional Hanukkah dish. They are made from grated or ground potatoes, flour, and eggs and can be topped with a variety of condiments. They have been prepared as part of the Hanukkah celebration since the mid-1800's. 
"Hanukkah is really fun for me because I get to spend time with family and get presents," said Noa Chesal, another freshman student who also celebrates Hanukkah. "The good food is a big part of it too."
I think we all can agree that getting gifts, whether it be for a birthday or holiday, is always fun. But getting gifts on Hanukkah is even better. Getting gifts every day for eight days makes Hanukkah seem like every day is your birthday.  
Hanukkah is also a great time to reunite with family members who you haven't seen in a while. Cousins, aunts, uncles, grandparents and many more gather all together to celebrate and give thanks. Children play games and munch on delicious food, while adults joke and socialize. You may even hear popular Jewish songs such as "I Have A Little Dreidel", "Chanukah, Chanukah", and "Candlelight" playing during the festivities.  
Hanukkah is a time of joy for all. From its traditions, to the food, to spending time with family, Hanukkah is no doubt a fun time for all who celebrate it. 
About the Writer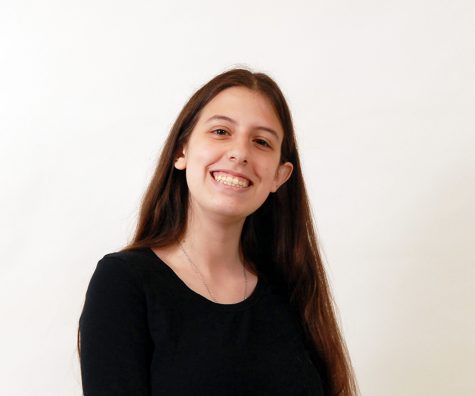 Nicole Lindahl, Contributor
Nicole Lindahl is a freshman who likes cacti and would never be caught dead in khakis. In her free time outside of South Broward High School, she likes...