Kwanzaa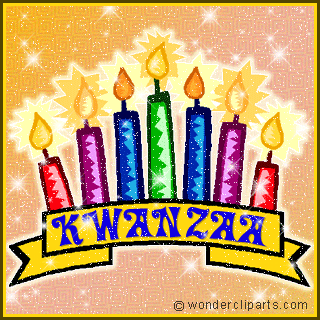 Hang on for a minute...we're trying to find some more stories you might like.
     In some parts of the world numerous people celebrate Kwanzaa, a week-long holiday from December 26 to January 1st celebrating  community, family, and culture.
     Kwanzaa was first created in 1966 by a man named Maulana Karenga. He is a professor of Africana studies. There are seven principles, and each day there's a different principle. There's Unity, Self-Determination, Collective Work and Responsibility, Cooperative Economics, Purpose, Creativity, and Faith (Official Kwanza Website). Each day when a principle is celebrated, they light one candle on a kinara. 
    Maulana Karenga said "We will never know ourselves if we don't know are history".
     Although Kwanzaa might seem like a nice holiday,  the amount of people who celebrate in the United States has been declining rapidly from 30 million to 2 million. The founder of the holiday is trying to get people back into the spirit of Kwanzaa.
     Maulana Karenga said "There was a thrust to raise the consciousness of the people and we argued that in order to free ourselves we must be ourselves, Africans, a people oppressed and in struggle. And we must be self-conscious about this".  
     On Kwanzaa the two most important things are feasting and gift giving.
     Everyday people give gifts to each other.  People who celebrate Kwanzaa usual give gifts that are homemade and from the heart. For example, a quilt or tapestry which tells a story. Scrapbooks that are filled with stories, and memories, pictures of Kwanzaa past. There is also, the famous Kinara which is a significant candleholder (The Best Traditional Kwanzaa Gifts to Make and Give).
     For the feast which is originally called a Karamu Ya Imani they would usually cook traditional meals.  Some traditional meals are African Creole Turkey Serve with sausage and seafood stew over hot white rice, Salmon Croquettes which is basically golden patties for a quick appetizer or meal, and Cajun-Flavored Catfish which is fillets, serve atop Festive Kwanzaa Coleslaw (Kwanzaa Main Dishes BHG).
   Maybe this year more people will be participating in Kwanzaa, hanging with family, and embracing their culture.
About the Writer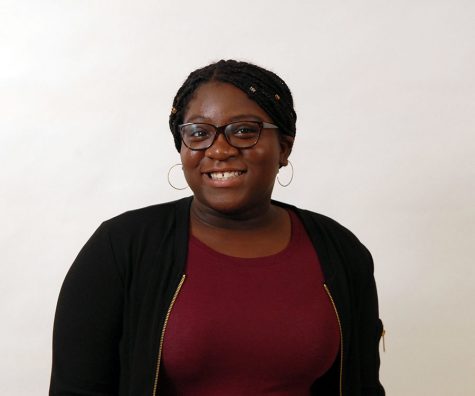 Deborah Cayemitte, Contributor
Deborah is a kind, hardworking, 9th grader from South Broward, who took journalism because she wanted to try something new. She is a very passionate about...