Calling All Poets!
Hang on for a minute...we're trying to find some more stories you might like.
Nobody should allow the idea of expressing themselves to come with limits. Bringing emotions to life by displaying them on a piece of paper is exactly what the Poetry Club encourages high school students to do.
Monica Ridlehoover is the founder of the Poetry club at South Broward High School. About six years ago, there was a poetry program throughout the county that allowed students to come together and convey their feelings through writing. The countywide program eventually failed, however Ms. Ridlehoover still believed that students should be given the opportunity to share ideas through poetry. She decided to begin South Broward's Poetry Club. The club, itself, is very small and very quiet. There is a very limited amount of students, this makes communicating ideas much simpler. Overtime, Ms. Ridlehoover developed a very busy schedule, in which she eventually had to turn the clubs leadership over to Donna Greene. Donna Greene began writing poetry in her early high school years in attempts of escaping family problems and overwhelming emotions.
"Poetry gave me my wings," said Donna Greene.
Ms. Greene believes small, spontaneous moments in life inspire her poetry, such as seeing butterflies on dog walks and observing her sons art. She took over the Poetry Club to give voices to young students, allowing them to express themselves and their emotions on a piece of paper. She believes expressing herself, and allowing young minds to express themselves through poetry is a stress reliever, allowing students to open up around each other creates a comfortable and creative environment at school.
Donna Greene believes that poetry enables people to see beyond the surface level of life itself. There is no such thing as a bad poem, they're all forms of expressing emotions from different people. Poetry has no rules. Different writing styles are what make poetry so special.
The South Broward Poetry Club meets every Wednesday, in the media center. Snacks and journals are provided. Joining the club requires no fees. Come make friends while expressing yourself!
About the Writer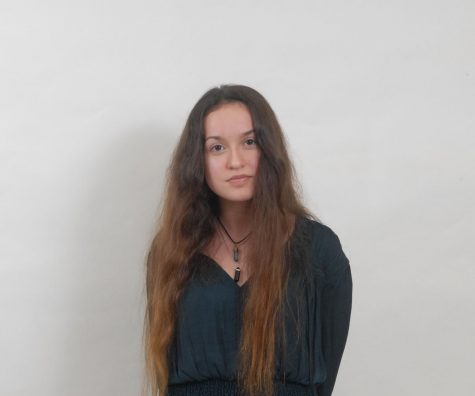 Gillian Fletcher, contributor
This is Gillian Fletcher, she is an 11th grader at South Broward High School. She's a very a passionate person and very dedicated to art and music. Her...