Religion Through The Eyes of a Militant Atheist
Hang on for a minute...we're trying to find some more stories you might like.
Put yourself in the shoes of a child. Nine-years-old with hope in your eyes and the whole world ahead of you. You wake up one morning to your parents telling you that you're going to church. Things are exciting at first but slowly, things begin to change. Your parents become more strict. At first it starts as yelling but then things get more physical. Brutal beatings quickly replace their yelling and become more often as time passes. They stop feeding you as much as they used to and when you don't comply they don't feed you at all. Finally, you no longer want to adventure. Your creativity and individuality has been beaten out of you.
Though this seems unreal, these practices were written and recommended in "To Train Up a Child" a book written by a Christian Fundamentalist and Evangelist, Michael Pearl. Pearl used his christianity to justify child abuse and neglect. This excuse has been used time and time again as a justification for many disgusting and terrible actions against children and adults.
I am a Militant Atheist. Militant Atheism is a religion that openly expresses a negative opinion or distaste for religion. Often, I'm told that I shouldn't express my beliefs because they contradict popular opinion but I think it's important to openly express the other side of religion that people don't commonly hear about.
In a Youtube video explaining her militant atheism, Pooroldkilgore hits the nail on the head by saying,
"When someone says they dislike religion, many may think that they're just referring to the extreme side that has caused terrorism…but there's much more to it than that."
Religion in many ways is harmful and directly promotes discrimination against people who just try to live their lives peacefully.
Religious families suppress and shelter their children from sexual expression and education. Besides telling a child that any other sexuality besides 'straight' is a sin and will cause them to burn in hell, religious families tend to avoid sexully educating their children therefor leading to people being taken advantage of because of their lack of sexual education. Telling a child that they must wait until marriage before even thinking about sex is unrealistic and unhealthy for teenagers who are learning about their sexuality and self expression.
Along with lack of sexual education is the child sexual abuse that occurs in churches. There are countless stories told by victims of molestation and sexual abuse that were taken advantage of by leading members of their churches. These two points go hand in hand but only show a small part of negative sides to religion.
Next time you hear that God can save you and religion helps the world go round, stop and think about what really is going on behind the scenes. I can promise you that it's not what you've been trained to think. 
About the Writer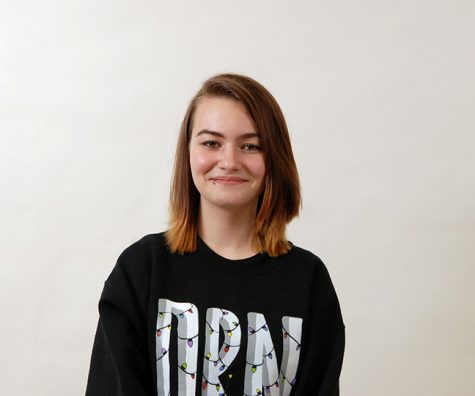 Emily Tetreault, Contributor
This is Emily, future author and guidance counselor. She is a freshman coming from Paragon Academy who has high hopes to succeed at South Broward High...