Donations for Parkland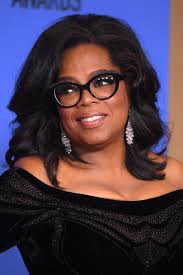 Hang on for a minute...we're trying to find some more stories you might like.
Several celebrities have come together and donated money to the students at Marjory Stoneman Douglas High School after tragic shooting on Valentine's Day.
Oprah Winfrey donated $500,000 to the students of Parkland as a demonstration to advocate for stronger gun control after the Marjory Stoneman Douglas shooting.
Winfrey wrote on Twitter: "I am joining forces with you and will match your $500,000 donation to March For Our Lives."
Winfrey is joined in her pledge of money by, director Steven Spielberg and his wife Kate Capshaw along with producer Jeffrey Katzenberg and his wife Marylin Katzenburg. Both couples have  pledged $500,000 each to the student-organized March For Our Lives imploring action on gun control. On Tuesday, Spielberg and Capshaw along with Katzenberg and Marilyn, joined stars such as George Clooney and his wife, Amal, in pledging $500,000 to offset costs of the protest.
The Clooneys also plan to take part in the March 24th rally that will take place in Washington, D.C., and throughout the United States. It's being coordinated by five Marjory Stoneman Douglas High School students who survived the Feb. 14 shooting that killed 17 students and faculty members.