The Story of Franklin Meijas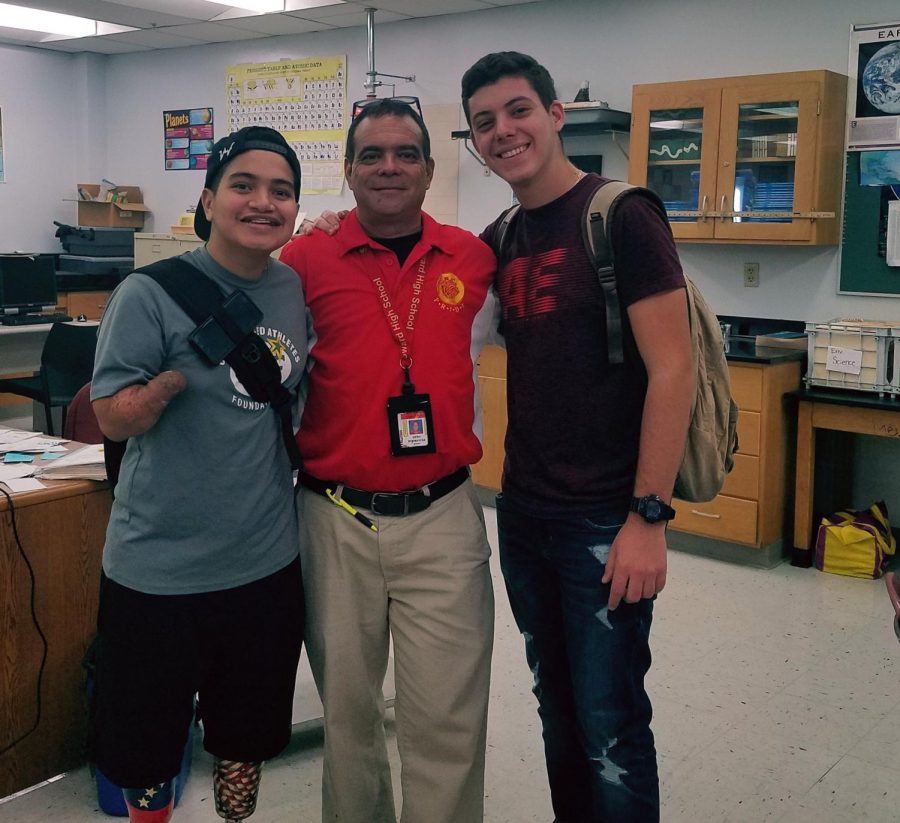 Franklin Meijas' morning routine involves much of the same things any other teenager would do. However, his routine deviates from the norm every time he has to fit his prosthetic legs on, and brush his teeth, comb his hair, and get dressed without the use of hands. The challenges he faces are a result of tragedy striking when he was only 12 years old.
Meijas had been on a two week vacation to Florida from his home country of Venezuela to visit Disney World. a week into his vacation, he was struck with illness in South Beach. He couldn't walk or open his eyes, and he was rushed to Aventura Hospital. From there he was transferred to Joe Dimaggio Hospital after his doctor realized he needed more urgent and specialized treatment.
Meijas was in a coma for 24 days due to a disease called MRSA, a bacterium that causes infections in different parts of the body.
"I wake up and didn't understand what was happening, my father had to explain it to me," said Meijas. After waking up, he was kept in the hospital for almost seven months, during which the doctors made the decision to amputate his hands and feet due to complications with the bacterial infection he had contracted.
"The hospital was my first home in this country," Meijas said. "After seven months, they told me I could go home."
The 12 year old returned to Venezuela with no hands or feet, and although his daily life had been marred with complications, he has turned the seemingly impossible into his reality. He left the hospital with a goal to improve, and keep living his best life despite his disability.
"I wanted to focus on what I wanted to do next, I wanted to go to school and improve my life." said Meijas.
And now, he is doing just that.
Currently, the South Broward High School senior is an active member of the school's community, having been with the Latinos In Action Club since its creation two years ago. Meijas said he joined because he wanted the opportunity to share his experience with other Latin Americans like himself.
There, he met Otto Rodriguez, the sponsor for the LA Club and a science teacher at South Broward for 15 years. Rodriguez first met Meijas in his sophomore year of high school.
"He acted like a normal person, and he goes to all of the clubs' events." said Rodriguez, who has become a close family friend as well.
Rodriguez wrote out Meijas' book, Mas Alla de Mis Manos, while the latter dictated. The book details the boy's experiences, his struggles and his fight with the infection that cost him his hands and legs, to his day to day life with his disability.
"I wrote the book because I realized I can motivate people," Meijas says. His book is a story of hardship, but it is also one of triumph over seemingly impossible obstacles, and an inspiration to anyone who reads it.
Dariel Diaz, president of the Latinos In Action Club, met Meijas in 9th grade.
"The first thing I saw was a kid who's got difficulties," he said about his now good friend, "but he's a really great kid." Diaz, who has read the book and knows Meijas' story well, appointed him as secretary of the club. He says that since their old secretary left and Meijas had always been very involved in the club, he was the perfect choice.
When asked about his goals for the rest of his school career, Meijas said he wants people to remember him. He wants to get into a good college as well, and continue his education.
In school, he gets good grades and takes classes that challenge him intellectually.
"My teachers have been good role models to me," he says about some of his teachers in South Broward High School.
"Mr. Rodriguez, Mr. Herrera, Mr. Cook, and the principal have always paid attention to me." said Meijas.
He says that there isn't anything he believes is impossible for him, and that anything he wants to do, he can do it as well as anyone without his disability could.
"Some people have heroes like Superman or Batman," says Rodriguez, "not me. Franklin is my hero."
About the Writer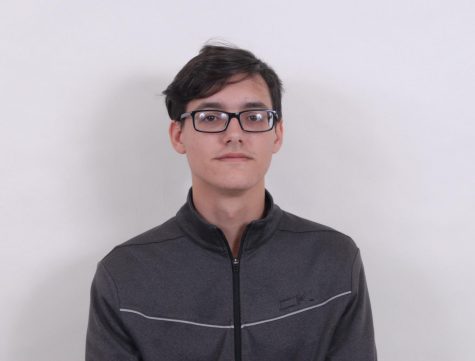 Max Neuberger, Contributor
Max is a senior at South Broward High School, who joined journalism because his academic strength lies in writing. He enjoys hanging out with friends on...