Thor Ragnarok Review
Hang on for a minute...we're trying to find some more stories you might like.
This installment in the Marvel cinematic universe is the best in years. The visual effects are amazing. And after the success from Deadpool and Guardians of the Galaxy, Thor Ragnarok took inspiration. The Thor franchise has swayed away from its first 2 instalments that had darker tones and were slow burns. This Thor is a quickly paced action thriller that has a light-hearted tone.
Ragnarok opens with Thor having to stop Ragnarok (a doomsday scenario where Asguard is destroyed) he quickly stops Ragnarok and goes back to Asguard. He returns to see his father being lazy and not doing anything, but then figures out that it's not his dad and it's just Loki wearing a hologram. Then the villain shows up and breaks Thors hammer and whipps Loki, so they go to see their dad, but he has nothing to say he dies. Thor and Loki are devastated Thor is more. After Thor gets captured and is sent to a fight club. He ends up fighting Hulk. During the fight he learns that the hammer didn't make him powerful, it was him all along he was naturally powerful. When they are done fighting they escape and go to save Asguard with a few friends they made during their time at the fight club. Then they go to Asguard to save it from the villain. They all work together to try to defeat her but, in the end, they realize they must start the doomsday Ragnarok. They learn Asguard is a people not a place, and the old Asguard is destroyed they save everyone and have a happy ending. All in all the movie is a great time no alcohol required, 8/10.
About the Writer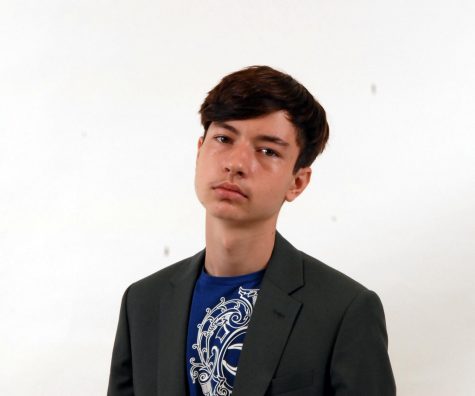 Charles Vaynshteyn, Contributor
Charles is a freshman at South Broward High School. He is in journalism because it is not as boring as debate. If he could have one superpower it would...