What's Hot at SBHS: Look-book 2018
Come check out our video!
Hang on for a minute...we're trying to find some more stories you might like.
What's hot in fashion?
Slides. Hot. Light-up Sketchers. Not. Flowy joggers. In. Shorts over leggings. Out.
A look-book is a place where teenagers can come across many new trendy outfits. Many of us search online to style outfits. From magazines to online couture, teenagers find their look.
Here at SBHS we have our very first look-book so anyone can see what our students wear. They can also make their own outfits and style them.
Sophia Vazquez and I went on the hunt the past two weeks. We took pictures and videos of our students here so we can inspire others. We spent most of our time editing to get the perfect video.
About the Writer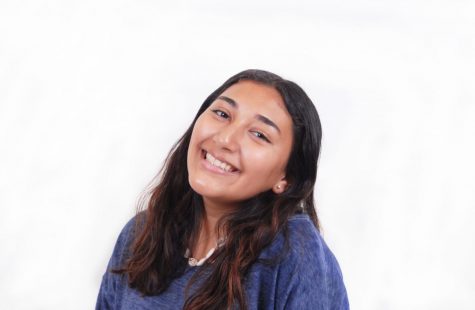 Renata Hernandez, Multi-Media
Renata is a 15-year-old Sophomore at SBHS, who took journalism because she loves photography. She aspires to be a dentist and in 10 years she sees herself in New York completing dentistry school. When Renata joined this class she was really shy, but now she came out of her shell. She likes to dress comfortably in a simple shirt with cute ripped jeans. Her favorite role model is Shay Mitchel, the pretty little liars actress, because she is very fun and pretty. Renata's favorite food is crackers. She also hates any flying bug.