Students Return to Safety
Hang on for a minute...we're trying to find some more stories you might like.
  With a mixture of braveness, contentment, and grief, surviving students of Marjory Stoneman Douglas High School returned to their school, vowing to stay strong for their alma mater, and the seventeen victims of the mass shooting.
  Neighbors, law enforcement and family members surrounded the building outside with posters and handing out flowers, in an effort to show their love for the students.
  "It felt odd, but also calming." said senior Anisha Saripalli, one of the survivors who lost her friend in the shooting.
  There was over 100 grief counselors, as well as therapy dogs, on campus, and students lined up to see them. The attendance of the entire school was more than expected; 3,120 kids showed up out of 3,300. High school principals in the local area, as well as Superintendent Robert Runcie, showed up to support the school, as well as every high-school principal in the school district.
  Even though it took some getting used to, people still mourned over the fact that the freshman building was no longer available. Ben Galper, a freshman at the school, had to remember that he was assigned a new temporary schedule and couldn't re-enter the building.
  Some students had felt something in between nervous and anxious from the overload of law enforcement presence.
  "I felt nervous with all the rifles," said Noah Sacks. Other students, like junior Mackenzie Chapman, felt comfortable and protected with all the police surrounding their campus, like Mackenzie Chapman.
 "I feel safe, especially with that number of cops," said Chapman.
  That morning, Runcie had tweeted a message of hope for the students. "I pray today is the beginning of our long and difficult journey from grief, sorrow and anger to a new consciousness of hope, compassion and love."
Ty Thompson, principal of MSDHS, also tweeted out a comforting note for his students. "There is no need for backpacks. Come ready to start the healing process and #Reclaim The Nest."
  The school day started off with seventeen seconds of silence in honor of their fallen classmates. But the entire day had a bit of a twist to it.
  The first class was their fourth period, the time when school ended on the day of the shooting. Each class would last for 30 minutes and the school day ended at 11:40 am. It will be a few weeks until the schools regular schedule will continue.
    March for Our Lives will take place this Saturday, March 24th, in Washington D.C, as well as throughout the United States. Citizens will walk the streets to demand a change in gun violence and that their lives become a main priority.
About the Writer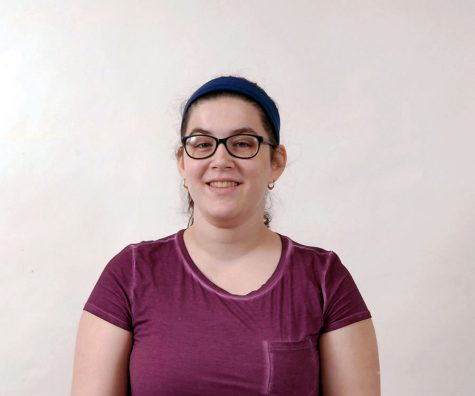 Katlyn Porfiris, Contributor
Katlyn Porfiris is a 14- year-old freshman at South Broward Highschool. She joined journalism because she likes writing and photography. Photography is...