SBHS Rock Band Trying to Reach Their "Summit"
Hang on for a minute...we're trying to find some more stories you might like.
All kids dream of being a rock star. And some kids, like three SBHS students, are trying to make it a reality. The Summit is a band that started with just three members from South Broward around two years ago in the fall of 2016. Most of the members met through South Broward's band program and this is where it all began. Lead singer Timothy LaRoque brought together three of his friends to form the perfect band but of course, adding more members over time.
Group members Timothy LaRoque, Anthony Bucci, Rafael Limongi, Arturo Llapa, Lenny Arias, Greyson Auclair, and Farid Cano all possess unique talents. Each plays a different instrument but they blend together perfectly when performing. The summit describes their genre of music as classic rock, lead singer Timothy states.
"I think it takes away from the music itself by trying to label it our sound is more rock influenced and we focus on the music aspect of our songs a little more than lyrics."
Since 2016, they have grown and improved themselves when it comes to music. The members help each other out when it comes to any of them struggling with writing a new song or music.
As for the songwriting process, Bucci states "It's true that teamwork makes the dream work.  It's amazing how Tim seems like he can't write a bad song, the words just come to him and with time I can only see us getting better".
Saturday, April 14th, The Summit did an outstanding performance in front of a big crowd at an art event hosted by our own SBHS students. Apart from this, they have attended various events and performed at our school shows and open mics. The summit performed at the MSD fundraiser that was hosted by one of South Broward students and helped out by raising money for the Washington DC protest trip.
With the addition of the new members, the band has found how great and diverse they sound together and decided its time to share it with the world. Each of the members plans to continue their journey with music in college after high school. School being apart of their everyday lives and in the way of full dedication to music delays them from doing as much as they want but also has helped them. The hard work the Summit has put into their music has brought them great accomplishments.
"We look forward to our coming up performances and what we will come up with in the future, says Laroque, as for now we're working to professionally record our new songs and provide our supporters with the best of the best."
About the Writer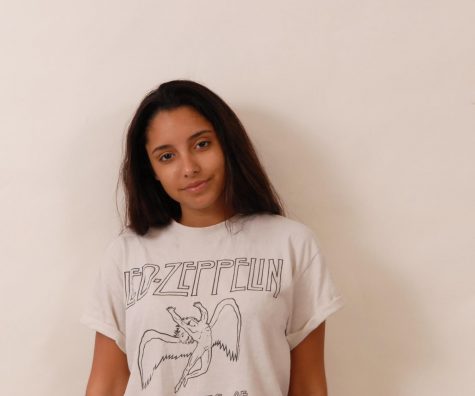 Lisyanet Bertot, Contributor
This is Lisyanet she is a senior, her interest about journalism is photography. Her passion is fashion, her strength academically is English and her weakness...