DOODLE 4 GOOGLE
Hang on for a minute...we're trying to find some more stories you might like.
On March 2, 2018, students from kindergarten through grade 12 submitted their doodle 4 google on the theme "What inspires me." Doodle 4 google is an annual competition in a variety of countries, held by Google, to have children create a logo that will be on the local Google homepage.
This year, For 14 days prior to May 18, 2018, the U.S. public will vote for their favorite doodle from the 53 State and Territory Winners. These votes will help determine the National Finalists.
According to the online newspaper The Hartford Courant, Last year Sarah Harrison was the winner of the Connecticut Doodle 4 Google Competition  with her illustrated vision of acceptance and respect. She was chosen from among about 4,200 entries.
A variety of South Broward students have entered the contest on what inspires them.
9th grader Isis Monserrat, drew her doodle for google based on Puerto Rico. Hurricane Maria last year regarded as the worst natural disaster on record in Puerto Rico. Homes were destroyed, powers were out, and according to the  New York Times 1,052 people sadly died.
"This inspires me because they kept moving forward Istill appreciate Puerto Rico and all its beauty." Monserrat said.
Isis drew a series of thing having to do with Puerto Rico. She doodled the flag, a coqui (frog),  a palm tree, a lizard, and a wave.
"If I don't win is fine I just wanted to see if I could." Montserrat said.
Another student who decided to enter the doodle 4 google is 10th grader Veronka Liskova. She drew students protesting about the shooting. She felt inspired by the kids at Stoneman Douglas who protested and fought for their classmates and rights.
"I can't even comprehend what they must be feeling." Liskova said.
A little word of encouragement Liskova stated  "It's gonna get better, things will change eventually."
Another student who entered their doodle 4 google was 11th grader Barthldy Alex.
Alex did his doodle based on The movie Black Panther. While some people watched the movie for enjoyment, Alex got inspired by it. The characters, the plot, etc.
He drew a lire based on the movie.
"I watched the movie and got inspired" said Alex.
"Even if I don't win, it's okay because I did it for fun" said Alex.
Although many students entered for fun there are prizes. The prizes are based on your winning.
According to google, The National Winner will have a behind-the-scenes experience with the Doodle team to transform their Doodle into an interactive experience on Google.com. He or she will also receive:
A $30,000 college scholarship
A $50,000 Technology package for their school/non-profit organization
A trip to Google Headquarters in California
Google Hardware
Fun Googley Swag
The four National Finalists,  will have their doodles featured on the Doodle 4 Google gallery. Each National Finalist will receive A $5,000 college scholarship, A trip to Google Headquarters in California, Google Hardware, Fun Googley Swag
All State and Territory winners will have their doodles featured on the Doodle 4 Google gallery, and will receive. Google Hardware, A special celebration for the winner, Fun Googley Swag
In May, people will help select the five State and Territory Winners who will go on to become National Finalists.
About the Writer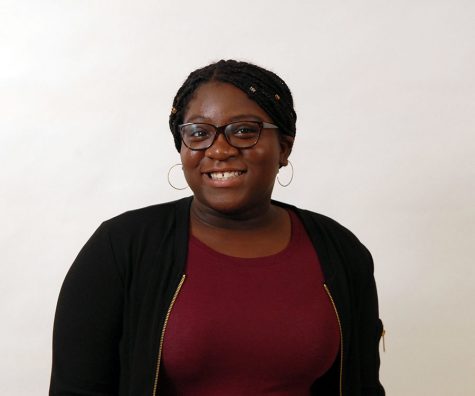 Deborah Cayemitte, Contributor
Deborah is a kind, hardworking, 9th grader from South Broward, who took journalism because she wanted to try something new. She is a very passionate about keeping her grades up and hopes to be on the honor roll. Her role model is her older sister because she inspires her to do great things. When not in school, she likes to travel and enjoy's eating pizza and reading. When she is older, she wants to open her own business and in 10 years, she hopes to be doing well in life.