The Girl's Tennis Won Districts
Hang on for a minute...we're trying to find some more stories you might like.
The girl's tennis team won at Pepper Park when playing in North Miami and captured the Class 3A district championship even though they were facing a 6-2 deficit.
The team of doubles, Maria Marin and Megan Luechauer, won their matches 8 games to 6. This led the team to victory, filling them with happiness.
"It was like the happiest moment of my life," said Izabela Almahel, captain of the tennis team, "I was so happy for the girls."
After losing her match, she did not feel very confident with herself, but was encouraged by Mr. Braseake to stay and support her team. "[He was like] Izabela come here and cheer on your teammates" said Almahel. She thinks that the cheering helped a lot as it was a way to show her support and confidence in her own team.
Because of their great effort, the team got to play at regionals. This match was the first time that the SBHS tennis team played on their very own courts. Unfortunately, they lost.
All of the girls on the team agreed that the other team was "too good" and that even though they wanted to win more than anything, they couldn't beat the fact that they "practiced a lot" and had a better chance of winning.
Even though the team lost regionals, they are overall proud with how they performed this season, especially winning districts. "We ran out to the court and it felt amazing." said the captain, "We won so many matches."
After constant practice, the season is finally over and no more practice is needed.  Though the team, as well as their coach, are looking forward to reuniting for next year's matches.
About the Writer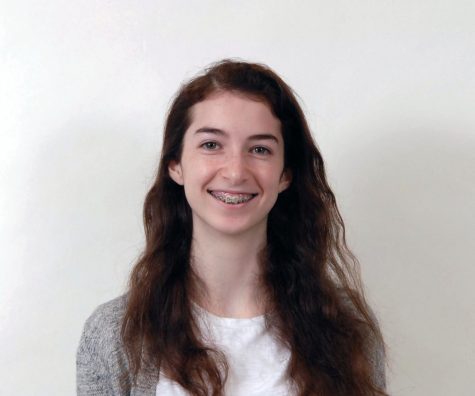 Kendall Haas, contributor
Kendall Haas is a freshman at South Broward High School. Her passion is gymnastics, and she has been doing it since she was seven years old. Kendall's greatest academic strength is math. When she is not at school or at the gym doing flips and walk overs you could either find her at the gym or at home in her room reading a good book. Her taste in music is alternative or she listens to Green Day. One day she would love to visit Venice, London, and California. Kendall took journalism because she thought it was the best option, she wants to be either one of the photographers or writers.