Living With a Disability For a Day
Hang on for a minute...we're trying to find some more stories you might like.
The week of April 9th-April 13th has been an inspiring week for most kids here at South Broward High School.
Around seven to 10 kids a day would go to the  Best Buddies room to get a disability for a day, named the Cheer Program.
Some example of some of the disabilities you could adapt are hearing loss, loss of limb, speech impediment, half blindness, etc.
"It gets the regular students to adapt a disability so they know how the students with a disability feels like," said Ms. Jackson, one of the Best Buddies teachers.
Ms. Jackson's goal for the week is for the students to learn compassion and respect for the students who do have a disability.
Noa Chesal went half blind, having to walk around with glasses covering most of her eyes and with a walking stick.
"I already experienced someone in my life with a disability, my brother has down syndrome so I wanted to help the other kids that have disabilities out, and help them experience a really fun time in high school," said Chesal when asked about why she joined Best Buddies.
Gabriel Moran was mute for the whole day,and he had to write everything down to communicate.
"I felt like it was good to help kids with disabilities, and make them feel loved and that they have friends and what its like to go through the struggle of not being able to communicate," said Gabriel when asked why he joined Best Buddies, and what he thinks he's going to learn from being mute.
About the Contributors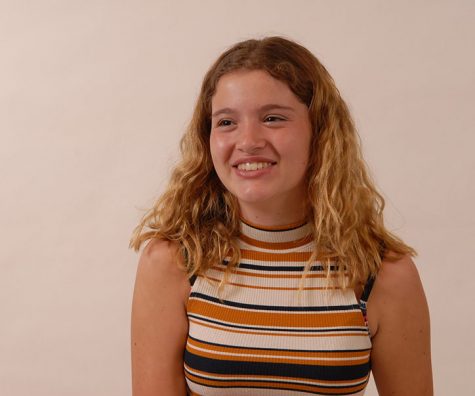 Valentina Nazzar, Contributor
Valentina is a freshman who loves to write. She is very friendly and enjoys hanging out with her friends who call her val. In ten years, Val sees herself starting her journalism career, happily in New York. Val is very chill with her outfit, which makes her a cute comfortable girl. She aspires to be like Marilyn Monroe because she's very pretty. One of her fears are spiders.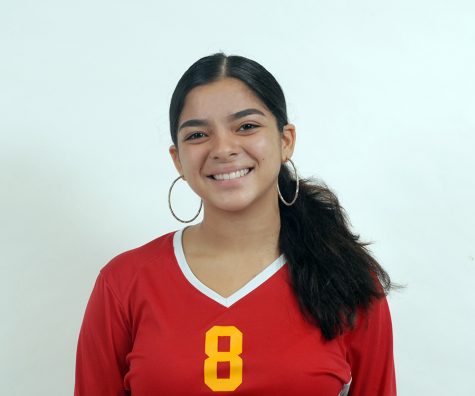 Desley Perez, Editor
Meet Desley, a fun-loving volleyball player who aspires to be the best person she can be. Although she didn't have a choice in joining journalism, she is choosing to see the positive in the situation and is going to use this class to improve her writing skills. As a very active person, Desley is almost never home and enjoys being out-and-about hanging out with friends, going to the beach, and volunteering at her local homeless shelter. Her biggest inspiration is her step-father, who she credits for being a strong male figure in her life and showing her how far hard work can get you. Desley is looking forward to a great year here in journalism.