Three SBHS Students Put on Local Art Show
Kaleidoscopic Lab features student artwork at Hollywood home.
Hang on for a minute...we're trying to find some more stories you might like.
Last week a mass of teenage bodies gathered together on a Saturday, but it wasn't a protest. It was a celebration, Ava Jafarmad and Paulina Ochoa, two South Broward High school students who support the arts organized the Kaleidoscopic Lab an event that was open to all students and the public.
"We wanted to organize a event that would bring the young people of Hollywood together even if its for one night to admire the talents of one another," said Jafarmad .  
They selected the name Kaleidoscopic Lab because it represents the unity, variety and color they saw in everyone's pieces of art. Ava Jafarmad sisters offered her house to host the event. The girls created a theme in each room; An art room with various forms of paintings and drawings, photography room featuring different photography projects, a quiet room where you are able to find tranquility and a room where artists were selling their own art and customized vintage clothing items. These themes were chosen based on what they thought people their age would like to enjoy and observe.
The night began by artist Paulina Ochoa showing off her drawings and paintings. Ochoa discussed the process of her art being created and how far she's gotten in the art world. Thanks to South Broward's art classes, she feels she has better understanding of how to improve her art. With many of her art pieces being shown in museums and events she wishes to only improve and continue this art dream of hers after graduation. The unique and contrasting photography of Nefertarri Pierre-Louis was admired by the crowds that had a chance to view it and some were even up for sale and bought. The photos had a concentration of pastel and neon settings with a vintage edge to them. The house was packed but still remained with a peaceful atmosphere. SBHS student Wesley Montenegro thought it was a great alternative to the usual high school party.
"It wasn't like the usual parties me and my friends go to, said Montenegro, The vibes and attitude of the people was simply of good energy, enjoying themselves in their own little world." 
Louis-Pierre was grateful for the turnout and claimed "We thank everyone who came a million times, it was more then we hoped for and I am happy we shared the same moments together and experienced this Kaleidoscopic Lab," said Pierre, "Even though it ended early I promise this is not the end, we will come together again and it'll be the best and most magical thing yet." Making it official that they will be throwing a next one next year.
About the Writer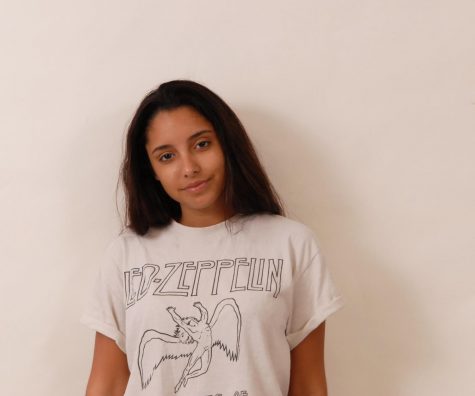 Lisyanet Bertot, Contributor
This is Lisyanet she is a senior, her interest about journalism is photography. Her passion is fashion, her strength academically is English and her weakness...