Marvel vs. DC Fantasy Dodgeball Game
Hang on for a minute...we're trying to find some more stories you might like.
       Have you ever seen Superman, Hulk, and Harley Quinn try to defeat each other in a powerful game of dodgeball? It seemed like another Avengers movie when some real chaos went down at the Marvel vs. DC fantasy dodgeball game on Friday. Teachers (Marvel) and administration (DC) fought it out on the basketball court on April 15.  
        The game was filled with lots of tension and drama from both sides of the court as superheroes like the Flash and Batman battled it out through an intense game of ball.
        The Marvel team of teachers included Mr. Koch, Ms. Jones, Ms. Kelly, Ms. Hollis, Ms. King, and Mr. Braeseke.
This powerful team of teachers took the victory against team DC who included Mrs. Itzkowitz, Mr. Harris, Ms. Smith, Mr. Brown, Mr. Saunders, Mr. Winburn, Mr. O'toole, and last but not least, our principal Ms. Awofadeju.
Students were cheering, screaming, "Go DC!" and chanting, "Marvel! Marvel!" and laughing at all the misses and hits their teachers and staff took.
Students filled the bleachers almost entirely as they rumbled through the gym doors filled with energy.
After the first two rounds, both teams of superheroes and villains competed in a very intense dance battle. Marvel took their first victory against DC with unbelievable dance moves and punches.
The teams were tied 2-2, with one round left when Marvel took the lead and DC's winning streak, ending the game 3-2.
About the Writer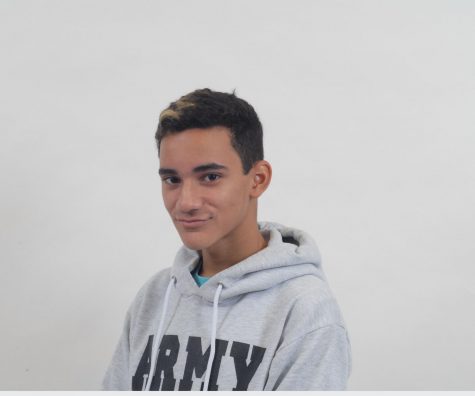 Gabriel Moran, Contributor
Photography and web design are the things that interests Gabriel in journalism. He signed up for this class to learn more about photography. He's passionate...