Marvel Takes Over Gotham City
Annual Faculty vs. Admin Dodgeball game ended with the Marvel Team on top
"Who's ready to rumbleeee bulldogs!" said the MC at the Fourth Annual MJ Fantasy Faculty vs. Administration dodge ball game hosted by the National Honor Society (NHS) on April 6th in the SBHS gym. Members of the Marvel Team Coach Porter and Mr .Koch ran across the court with an airborne attack ready for a vicious game of high school ball. "I thrive on leadership and this is a opportunity for the Marvel team to overcome the administration and show em' what really got." said Mr.Koch,"Like we do everyday," Mr.Braeseke chipped in.
In the first quarter Coach Porter stole the show, blowing most of the DC team to dust. Ms. Awofadeju dressed in a joker costume battled hard to defend her teams title which has been winning continuously for three years. "Watch out for Ms.A she's gonna get one right on her bleep!" said Braeseke .With Mr.Brown deflecting  balls flying every which way team DC was prepared for a comeback.
During half time both teams put on dance battle. Dance team coach Ms. Jones popped and locked to song "All The Stars" by Sza and Kendrick Lamar winning the best dance for her team ;team Marvel.
It all came down to the fourth quarter the teams were  2-1 ; Marvel team in the lead.Time was coming down to the wire Coach Porter; MVP for his team was the only one left on the court. "3,2,1!" the crowd shouted as the clock ran out.That was a wrap,the Marvel team took home the title and broke the DC teams undefeated winning streak
About the Writer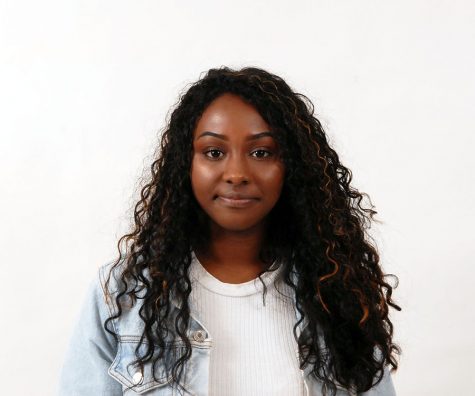 Morandi Mansingh, Contributor
Meet Morandi Mansingh, a 15 year-old sophomore at South Broward High School! Her interest in journalism is writing and she signed up for this class because...