Avengers: Infinity War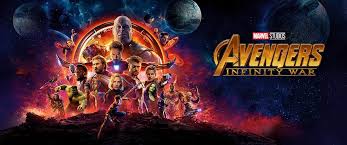 Hang on for a minute...we're trying to find some more stories you might like.
Avengers: Infinity War was released April 27th and it had been climbing the charts ever since.
Infinity War is now the biggest worldwide film opening since 2002.
This is an exciting action-packed movie about an epic battle between the forces of good and evil that kept the audience on the edge of their seats.
Laughter, gasps, and panting filled the theatre as the fate of the universe lied in the hands of the Avengers.
This 2018 film based on the Marvel Comics superhero team was anticipated by may and brought joy to all.