Acrimony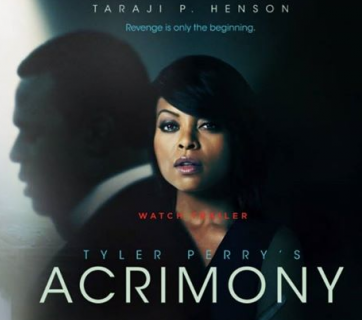 Hang on for a minute...we're trying to find some more stories you might like.
Tyler Perry's Acrimony is the story of an angry black woman.
Melina Gayle, played by Taraji P. Henson is a woman scorned by a man that she devoted her life to. She was fueled by anger and love, attached to a man she met in her teenage years and later married.
Taraji portrayed a deranged woman who told the story of the love tragedy she went through in her life with this man. She told the story of the ups and downs in her life during the relationship and how it drained her emotionally, mentally, and financially.
With an inexorable rage toward the man she gave her life to, Melinda will stop at nothing to get the revenge that she feels is owed to her.
This movie is a suspenseful story that will have the audience on the edge of their seats provoking emotion rendering everyone incapable of taking their eyes off of the screen.