The 10 Year Culmination (Spoilers)
Hang on for a minute...we're trying to find some more stories you might like.
A 19 movie franchise spanning 10 years has now come to its epic climax and its final moments of total emotional wreckage. I am, of course, talking about Avengers: Infinity War, the recent blockbuster that has hit Hollywood like a tidal wave of infinite impact. The movie had the biggest opening weekend of all time with $258 million beating the previous record holder, Star Wars: The Force Awakens capping at $248 million in 2015. Infinity War is now the fastest growing movie to make $1 billion at the box office in only 10 days.
The movie opens with Thor's ship on fire and him being on the tattered ground, with blood dripping down his face and Thanos claiming superiority standing tall next to him. Loki is with Thanos when he says, "We have a Hulk," then the Hulk charges into a fight with Thanos, but Thanos has the power stone (increases your power infinitely) and Hulk is easily beaten in battle. I think this opening is fantastic because it shows just how powerful the mad titan is by beating Hulk and Thor, the biggest power houses in the MCU, with only one infinity stone. The scene ends with Heimdall, the Asgardian gatekeeper that can see everything, sending Hulk to Earth crashing into Doctor Strange's Sanctum Sanctorum. After this opening scene the whole movie is an adrenaline rush until the ending scene.
Infinity war invokes emotion in all the right places, such as Loki's death at the beginning of the movie and Gamora's death at the hands of her own father. When Thanos who was almost killed by Thor with his new weapon, Stormbreaker, snaps his fingers (killing half of the universe) the many deaths brought tears to our eyes. The most emotional death in the movie would have to be Peter Parker's, our beloved spidey hero, as he is turning to dust from the click of two fingers. The friendly neighborhood Spider-Man is the last one to die due to his enhanced healing, his spider-sense warns him of his upcoming demise. What makes this scene so emotional is when Peter falls into Tony Stark's arms begging for help saying, "I don't wanna go, sir, please, I don't wanna go," then as he falls on the ground he says, "I'm sorry."
The CGI in the movie is the best CGI I have ever witnessed in any movie, I constantly forget that Thanos is not real because the detail on him is  so absolutely unforgiving, you can even see the follicles on his arms when the camera gets close to him.
Overall the movie was a fun ride all the way through and if I had to give it a rating it would be a 0/10 because Hawkeye and Ant-Man weren't in the movie.
About the Writer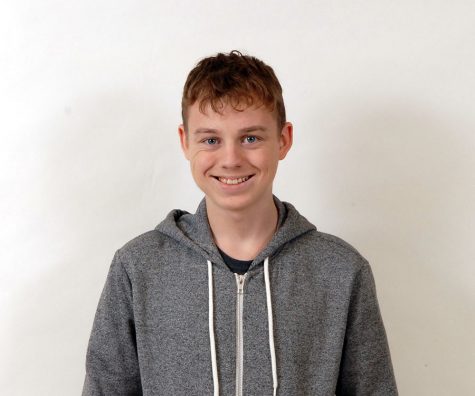 Daniel McClymont, Contributor
Meet Daniel McClymont, a 16-year-old who goes to South Broward High School. Daniel has a couple fears, but his biggest fear is failing high school. Some places that Daniel plans on visiting are New York, Los Angeles, and Egypt which sounds cool to visit. He likes to listen to is rap and he dislikes country music. Some of Daniel's dreams are passing high school, getting a good job, and having a great host to live with. Daniel wishes that he can speak more than one language and the language that he would like to speak is Spanish.