Ishola Adefunmi
Hang on for a minute...we're trying to find some more stories you might like.
      Ishola Adefunmi is a right wing player and a member of the SBHS varsity water polo team.
Adefunmi started playing sophomore year and averages about three to four points every game. The average score for the South Broward water polo team is about fifteen a game.
The SBHS junior is also a lifeguard at PJ Meli Park Aquatic Complex on griffin road. Adefunmi also hopes on becoming a firefighter or Beach lifeguard when he gets older. 
"My step dad was a firefighter and said he can get me in and working at a station," said Adefunmi, "But I also think being a beach lifeguard is just as exciting."
Adefunmi has many plans in the future and water polo is definitely one of them.
"I"m just going to keep swimming like Dory from Nemo and see where it takes me," he said.
About the Writer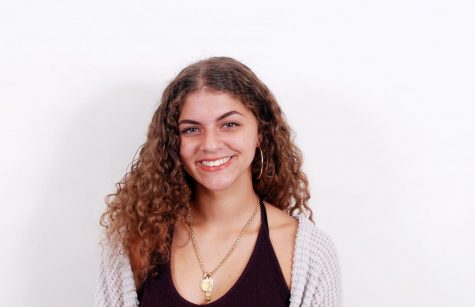 Vanessa Cramer, Contributor
This is Vanessa, she's a senior here at South Broward High School. What interests her about journalism is creativity. She signed up for this class because she realized that she has a voice and wanted to try something new. Her greatest strength academically is reading, her greatest academic weakness is math.
She is someone who looks into fashion, she likes to wear outfits that are cute, but simple. Vanessa is very athletic. She plays flag football, volleyball, soccer, and even swims. Her role model is Princess Diana because she's not afraid to push buttons, she's fearless. She aspires to be a News Anchor when she finishes college at FSU and dreams of working at CNN. She is currently working five days a week at Pollo Tropical. Her favorite movie is "Fast and Furious, Tokyo Drift". In the future, she plans to vacation in either Fiji, Costa Rica, Egypt, and Antarctica.
One of her fears is giving up on herself and others and her hopes and dreams are to further her education and provide for her family. This everything you would want to know about Vanessa, as to what she likes/ dislikes and what are her planes in the future.