James Brown
Hang on for a minute...we're trying to find some more stories you might like.
Mr. James Brown has been a member of the South Broward Community for many years. Him and his older brothers attended South Broward, and he's been part of the community since 1976.
Being here for so long and watching how South Broward has changed over the years, good and bad, has been one of his favorite things about the school. Along with that he loves the amount of diversity our school has , " I mean so many different kinds of people here you don't really see bullying " ."I played football, ran track you name it I did it"
When asked why he continues to work here after so many years he said "I have history here that I would love to build on" You can tell through his words that he has been a member of the community for quite sometime but he wants to continue his legacy.
"I would like to build a better community for not just South Broward but all of Broward County." With a quote like this I was almost instantly ready to vote him mayor. Mr. Browns optimism toward the future of the school is and his overall community is a quality that makes him an outstanding SBHS community member.
About the Writer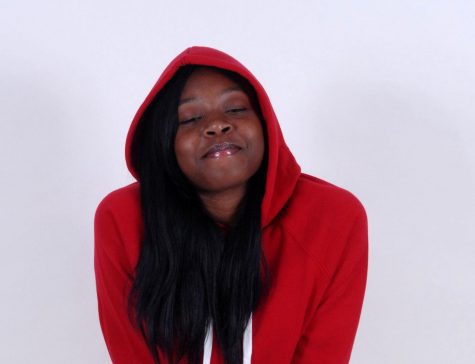 Alisha Missick, Contributor
 Meet Alisha Missick. She's a sophomore here at South Broward who's expecting to further her knowledge in photography here in journalism. Not only that, but she is hoping to participate in a lot more school activities than she did last year.
She's passionate about her schoolwork, and her greatest academic strength lies in reading. Although, she does not believe that school teaches the important things that students need to succeed in life.
Alisha is a more independent person, who enjoys dancing in her spare time. Her favorite kinds of music include the oldies, rap music and gospel music, though she isn't a big fan of opera. She is currently a huge of fan of the rap star, Cardi B.
Three places she would love to visit are Hawai'i, Paris, and Atlanta. Her favorite sports team is the Heat, and her favorite books are the Bluford Series, because she can relate to the book's message. And if Alisha could have one superpower, it'd be mind reading- to be able to differentiate the fake from the real.