Varsity Baseball team defeats Chaminade Madonna's Varsity team at home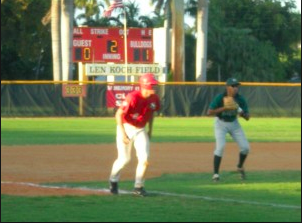 Hang on for a minute...we're trying to find some more stories you might like.
The bulldogs really gave it their all at the baseball field and pulled in an amazing 9-6 win against Chaminade Madonna on September 18.
Coach Cardinale explains the expectations for this years varsity baseball team, "Well , we have a lot of wholes to fill after we graduated a lot of guys last year but we will never the less go for the district championship and that is our goal."
But for  Coach Cardinale winning isn't the only important thing for him, he said, "The students have to do better in the classroom because when the are doing better in the classroom they do better in the field it all goes hand and hand."
The game was always in favor of South Broward. by the 5th inning South Broward was up by 8. The dogs were playing amazing offense and deffence but had a tough 6st eaning. Chaminade Madonna made 5 straight point. So after the 5 straight points The bulldogs switch their pitcher. The senior pitcher Makai came in and threw 2 straight outs that were very much needed to get the bulldogs out of that whole.  then in the 7th inning the dogs made one more point. in the 8th inning was the most tense. it was a four point game. Chaminade Madonna's first batter of the 8th hit it and got all the way to second base. next batter made another hi got to first and they scored. so now it is the 8th inning three point game zero strikes. but South Broward's pitcher Makai came up big with 3 straight strikes out and the game was over!
About the Writer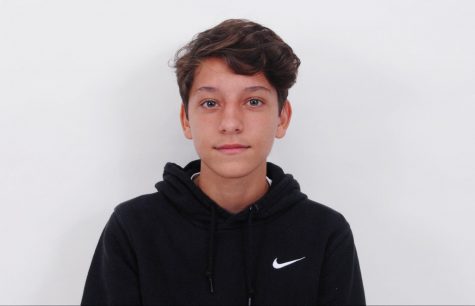 Lucas Amorelli, Contributer
This is Lucas Amorelli. He is a freshman here at South Broward High School. He was born in Argentina and came to the United States when he was just seven years old. In his free time, Lucas likes to hang out with his friends. Amorelli's passion is soccer and one day aspires to be a professional soccer player. Amorelli says that if he had the chance to meet anyone, dead or alive, it would be himself in the future so he can see what his life turns out to be.
Lucas is half Italian on his dad's side, and half Argentinean on his mom's side, but most of the time you will catch him eating Argentinean food. Lucas has an older brother, Bruno, he is a senior here at South Broward. Lucas and Bruno spend time together playing soccer and working on their skills. Before Lucas realized his passion for soccer, he played basketball and tennis. Lucas eventually realized that soccer was his strongest sport and that he can make a great lifestyle out of it.