Michelle Obama's Visit to Miami to Get Out The Vote
Hang on for a minute...we're trying to find some more stories you might like.
Michelle Obama visits University of Miami to give a speech about voting with an emphasize on the upcoming midterm elections. The organization Get Out The Vote was cofounded by the former first lady as a initiative to encourage voter turnout around the country, with a nationwide speaking tour including local activists and fellow voting organizations. The Miami speech was given at UM's Watsco center with about 1,000 people in attendance, with featured speakers Kelly Rowland and comedian Keegan-Michael Key.
The crowd at the event, mostly university of Miami students was eager to listen to Obama speak and showed huge excitement whenever her name was mentioned. She gave an anecdote about her father who never missed an election and his excitement to giving his vote.
"Take their power back." although the organization is nonpartisan, she encouraged getting everyone you know registered and to the polls, especially if your fed up with your representation. The crowd was radiant and full of young people excited about civil engagement. With the midterm elections merely weeks away, the Florida deadline for voter registration or updating your part affiliation is October 8.
If you want to register to vote you can text WEALLVOTE to 9779
About the Writer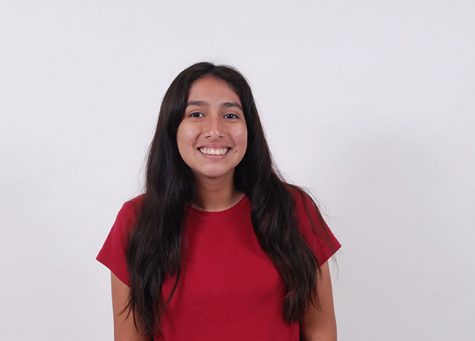 Valery Lenti-Navarro, Editor
Valery Lenti-Navarro is a 16 year old junior at South Broward, and she aspires to one day become a lawyer or a journalist. If that doesn't work out she...