Hidden Gems
Hang on for a minute...we're trying to find some more stories you might like.
There are a lot of people that get overlooked that have great talent. Maybe its because they're humble or quiet, or maybe they don't think that their talent is that great. We at The Bulldog Bark set out to find those "Hidden Gems" in South Broward High School. Here's what we uncovered:
Seamus Johnson, a 9th grader at South Broward, has been playing percussion for six years. Even though he's just in high school, Seamus wishes to continue on with his talent in the future.
"Some people think that playing the percussion is really easy, you just bang drums and I used to think that too." Johnson explains that percussion isn't an easy instrument to master, it takes a lot of time and practice to understand the instrument.
"Being a part of a band is a nice family to be apart of," says the gifted percussionist. He believes that his band instructor will be a great help to his future.
The next Gem was hidden in the art club. Mia Bonet picked up on art in the 6th grade. She originally used drawing and painting as a way to release her feelings. She also uses art to create and design clothes.
"Art can be anything that we find beautiful, anything that gives us an emotion," says the senior.
She feels that art is all around us. Mia used the cafeteria table as an example; "even this table is art. You see the little holes, the way that they're arranged is a pattern". 
There's talent all around us. Each and every student here at South Broward has something special about them, something that makes them stand out. It's up to us to uncover these Hidden Gems.
About the Writer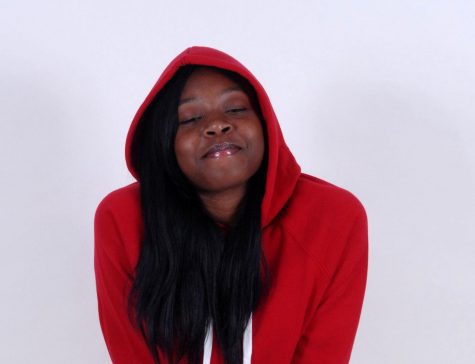 Alisha Missick, Contributor
 Meet Alisha Missick. She's a sophomore here at South Broward who's expecting to further her knowledge in photography here in journalism. Not only...