Bulldog Swim Meet at BCAA
Hang on for a minute...we're trying to find some more stories you might like.
The Swim Team is one of the many sports South Broward High School has to offer; On September 30th, students dove into the pool by 7:30 a.m. for warm-ups at the BCAA pool in Plantation, Florida to compete against other schools in the broward county area on a sunny saturday morning.
Coach Ann and Coach Onet are the South Broward High School swim coaches and have been diligently working with the students throughout the beginning of the school year at practices before and after school to prepare for the upcoming meets where students will put the practice to the test; They made sure the swimmers were the best they could be. When coaches saw students struggling with techniques and strokes, the coaches were devoted to make sure the students got the help and corrections they needed to be the best they can be.
At the Broward County Athletic Association (BCAA) meet, -swimmers, parents, coaches, and officials- prepared for the swim meet with other different high schools in the Broward district.. Throughout the swim meet, swimmers competed in events including: Butterfly, Backstroke, Breastroke, and Freestyle: That were swam in 50s,100s, 200s, and 500s in meters. The meet also had diving events. Swimmers that placed within the top 20 in their event or in a relay: which consists of four swimmers, were able to come back at 4:30 on the same day to compete at finals and strive to beat their times and place higher; racking up more points for their school putting them at a higher ranking amongst other schools.
Out of all the high schools that participated in the BCAA meet, South Broward ended up 5th place overall for the boys swimming, and 13th overall for the girls swimming, with some swimmers placing in the top 20 in their events.
When interviewing the swimmers of South Broward High School, Swimmers said that their goals for swimming are to "swim faster and improve times in the events", their biggest improvements from being on the team is "the experience gained from the meets", and the best thing about the team is "how well everybody gets along with each other and the fun that the team brings" to them.
South Broward has many other meets coming up such as districts, regionals, and states; where they will compete with high schools all over the Florida area; They expect big outcomes and great success from the meets.
About the Contributor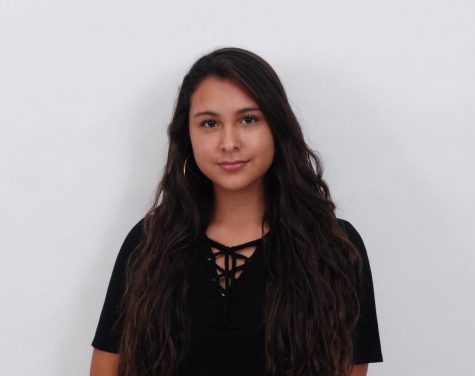 Antonella Benitez, Contributor
Antonella Benitez is a freshman at South Broward High School. Benitez is enrolled in Journalism and is interested in graphic design. She signed up for...