News of the Weird
Hang on for a minute...we're trying to find some more stories you might like.
Emotional Support Squirrel Gets Woman Kicked Off Frontier Flight, Passengers Cheer:
In Orlando, Florida, a passenger was removed from a Frontier Airlines plane after boarding the aircraft with a particularly nutty companion-a squirrel that she claimed was her emotional support animal.
A video of the ordeal that was shared on Twitter showed the woman being removed from the plane in a wheelchair as she flashed her middle finger in response to the insults from her fellow passengers.
According to WKMG, the woman had previously stated that she would be traveling with an emotional support animal, but she did not mention that it would be a squirrel.
Frontier's website has a strict policy that reads: "We do not accept unusual or exotic animals including but not limited to: rodents, reptiles, insects, hedgehogs, rabbits, sugar gliders, non-household birds and/or improperly cleaned animals with a foul odor."
Despite this regulation, the Floridian refused to get off her Cleveland-bound flight, so police officers had to be summoned. The officers ordered all the passengers to deplane in order to properly deal with the situation at hand.
As stated by Frontier,
"Police eventually escorted the passenger off the aircraft and took her to the main terminal."
According to the crew, they had also specifically made it clear to the woman that rodents, including squirrels, were not permitted on any Frontier flights.
After the two hour delay, the flight eventually took off to Cleveland.
Florida Candidate Says Alien Abduction Doesn't Define Her:
U.S House of Representatives candidate Bettina Rodriguez Aguilera has a long list of accomplishments that have helped make her name more known to the people. What most likely makes Rodriguez Aguilera stand out is that she claims she was abducted by aliens as a child.
Like any other candidate, Rodriguez Aguilera is a long-shot in the race for the Miami-area seat. Although last weekend, the Miami Herald endorsed her for the GOP nomination out of a field of nine candidates.
During an interview, Rodriguez Aguilera stated that she is very grateful for the endorsement, and said she had nothing to do with being abducted by aliens.
"It has nothing to do with what I've done. It happened when I was 7 years old", according to the candidate.
Rodriguez Aguilera claims she was taken aboard a spacecraft by blond extraterrestrials. She added that these lifeforms resembled the Christ the Redeemer statue in Rio de Janeiro. Apparently, these aliens told her that the "center of the world's energy is Africa" and that thousands of non-human like skulls were found in a cave on the island of Malta. Rodriguez Aguilera says she has witnessed paranormal activity since that experience and saw an authentic UFO at age 17. She says that even long after the abduction, she has been in touch with the aliens telepathically.
Although this claim may seem hard to believe, according to the candidate,
"I stick to my guns when I believe in something."
–
Texas Great-Grandmother Gets Her Revenge on An Alligator:
A Texas great-grandmother thinks she may have finally gotten her revenge on a massive alligator that ate something of hers many years ago-her miniature horse.
Just one shot was able to take down a 12-foot, 580-pound gator at Judy Cochran's ranch on Sunday afternoon in Goodrich, Texas.
"We think this is the gator that ate one of our miniature horses several years ago," said Cochran. "As big as this gator was, he could've easily eaten it."
The pond where she killed the beast is the same pond where 9 years ago her grandson, then only 5 years old, f
6
68=—0=]
nm,,,,,,,,,,,,,,mn,m,b,,,,,,,,,,m,mbvcnmn n,mbnnjjuijijjijiji         nmjhnkjkjm          cg cgled an alligator.
Polk County is one of only 12 counties in Texas with an alligator hunting season. This law gave Cochran only a 20-day window to take care of the predator, between September 10th-30th. Permits and tags had to be procured. Hunters are also mandated to first catch the animals on a hook.
As a public official, Cochran let it be known that she followed all the rules.
"We don't just go to the ranch and hunt a gator," she said.
According to Channel 4 News, Cochran's son-in-law lured in the alligator with a freshly seasoned raccoon set over the pond, then notified Cochran that the alligator was trapped.
Being in a meeting at the time, Cochran had to wait sometime before she could get a hold of her Winchester .22 Magnum.
But Cochran, who her grandkids call "Nana," was already anticipating the alligator meat and boots that she will obtain.
"Don't mess with Nana," she said.
–
Trumps Blood Limo:
When President Donald Trump arrived at the United Nations on Tuesday in his shiny Cadillac XT6 Sedan, it sure was quite shocking to find out that it contained a fridge full of Trump's own blood type. The reason for this is so that if the president were to ever get severely injured, there would be plenty of blood at hand to transfer to his body, so he can survive.
Foreign security agencies are reluctant to reveal too much information on how the Cadillac was designed, although they are quite impressed with the limousine, for it is unlike any other president's ride.
President Donald Trump has recently bought a brand-new Cadillac limousine. The car cost $1.5 million, weighs 200,000 pounds, and even comes with a refrigerator filled with the president's own blood type.
Being the president of the United States, Trump is a pretty easy target for terrorists, murderers, and anyone who is armed and dangerous. Trump's security, and now high-security car, will surely keep him from harm.
The Cadillac is believed to combine a variety of different technologies, including a modified platform from a Chevrolet Kodiak. Although not entirely fool-proof, the walls of the limousine are said to be 8 inches thick, protecting Trump against various threats.
The limousine is also sealed against biochemical attacks, as well as having run-flat tires inside extra-large wheel wells so that it can continue running in case of an emergency.
The limousine can seat seven guests, according to the Secret Service members who are always required to accompany the president on his rides in the limo. These members must always be quick-witted as well as being armed with weapons.
–
About the Writer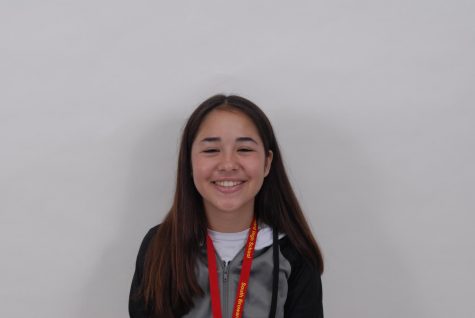 Aiyanna Aulov, Contributer
This is Aiyanna Aulov, a freshman here at South Broward High School. She was born in Manhattan, New York and raised in Florida. Aiyanna likes spending...