National Art Honor Society
Hang on for a minute...we're trying to find some more stories you might like.
The National Art Honor Society is an after-school art club at South Broward High School lead by art Ms. Ostheim, a 20-year veteran art teacher along with co-presidents Rafael Limongi and Mia Bonet.
As a 12th grader Bonet has been a part of the club her entire high school career and even entered a monochromatic piece to a college show and was really proud of it.
Bonet plans to "continue doing art not as a career but as a hobby." she said because the art world is very complicated.
She stated that she "wanted to be around people who thought in creative ways" [and] "interact with open minded people."
Limongi discovered his love for art in the third grade. Although, he hasn't created a 'big' master piece he has done a lot of small pieces of art. This is Rafael's first year in the club and he enjoys art and artistic things, as well as artistic people.
"I'm the type of person who sees everything as some sort of art, including writing," said Limongi.
Senior and Venezuelan native, Paulina Ochoa, 17, is part of the club and considered as one of the best by the other students. Unlike Bonet, Ochoa was always involved in sports such as, swimming, water polo, and tenis. Paulina has been involved with since middle school and began to take it serious her 10th grade year in highschool when she first had Ms.Ostheim's art class.
"Everyone in the club is so open and friendly", "like you come here and we're all like on the same page" stated Ochoa.
Ms.Ostheim doesn't have one favorite or, specific student who excels the most. "I believe they are all equally talented specially the senior" stated Ms.Ostheim.
The after school club at South Broward high was originally established by the National Art Education Association that was founded in 1947 serving more than 20,000 current members all over the U.S; it is also the world's largest professional art education association. The club was started back in 2002 and works with on and off campus projects that include creating murals, paintings and art projects. The All-Stars Exhibition camp is something the club often which is sponsored by congresswomen Debbie Wassermen Schultz who doesn't just sponsor that event, but other art competitions as well. Last year the club won in the categories of best photo and painting.
The club is currently working on a project called Golf Balls for Art with the Art and Culture Center of Hollywood painting golf balls to decorate the event that will be taking place on October 20 as the 10th Annual Golf for Art event. Their current project is a great example of the off campus community events they are regularly involved with. The club has also done many painting and murals along the whole school including the lady bulldogs mural located on the outside part of the school by the track field.
About the Contributors
Margarita Daniels-Lopez, Contributor
Margarita is a 14-year-old, 9th grader at South Broward High School. She was born in Nicaragua, which is why her strong Spanish accent comes out every...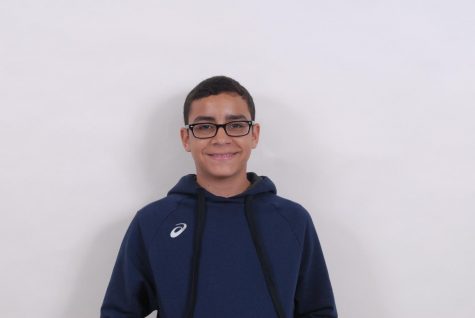 Ian Torres, Contributor
Ian Torres is a former football player for the Wildcat's team in Hollywood, Florida. While playing for this team, he played the running back position....