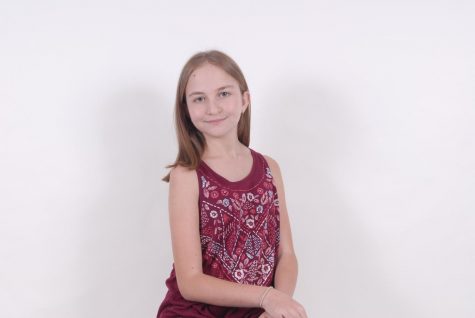 Alexandra was interested in journalism because of the photography, she liked the idea of being able to take pictures; however she knew the class would be hard. She is passionate about photo taking and she admires taking photos of people in the moment. 
Alexandra's biggest strength is reading although her weakness is math. Alexandra is able to play ukulele and in addition piano. 
On the subject of jobs she doesn't have a job but she does indeed volunteer. In fact she likes to inspire people, and wants to be a teacher so she can do just that. Like anyone else, Alexandra does have a fear and she fears any type of house invasions. 
On the other hand she'd like to live in New York. Her favorite movie is, "To The Boys I've Loved Before" and her favorite animal is a Yorkie dog because she finds them rather adorable and small.
Some facts about her Alexandra are that she has a phobia of bees from a traumatic event that happened at a field trip that led to her getting chased by them, if she were to have a superpower she'd like to have the ability to read people minds. As for siblings she has, 2 brothers one being a step brother, and 2 step sisters. 
The school she went to before ending up in the grade she is in now was Apollo Middle School. She is 14 years old and is now a freshman, and is enjoying high school so far. 
She wants to go to Columbia University when she gets to college. 
Alexandra Realmuto, Editor
Apr 08, 2019

Widespread Dangerous Challenges on Social Media

(Story)

Mar 10, 2019

Bleed Kits in Broward Schools

(Story)

Mar 07, 2019

The Counselor Controversy

(Story)

Dec 04, 2018

SBHS Hosts Experts on Red Tide

(Story/Media)

Nov 19, 2018

The Buzz About Toy Story 4

(Story)

Oct 17, 2018

Spirit Week Coming Up

(Story)

Oct 09, 2018

Hurricane Michael

(Story)

Oct 09, 2018

Multicultural Club/Latinos in Action and the Cultures of South Broward

(Story)