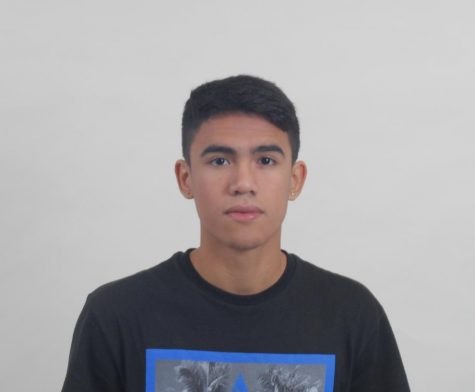 Cristian is a 17 year-old senior at South
Broward High School. He joined the bulldog
staff to further understand the subject of
journalism (mainly writing). In the future
he aspires to be a successful businessman.
Cristian is very interested in underground
rapping, his friend and himself discovered
it about 2 years ago, and have loved it ever
since. Cristian is very passionate about
soccer and space. Cristian would love to
visit Brazil, Spain, and New York (all for
the scenery).
Cristian Mongrut, Contributor
Nov 02, 2018

South Broward High School Boys District Game

(Story)

May 15, 2018

Chemical Attacks In Syria

(Story)

May 15, 2018
Apr 27, 2018

The Seniors Are Ready To Graduate

(Story)

Apr 03, 2018

Two School's on Lock down In Tamarac Florida

(Story)

Mar 06, 2018

SARM, La Infeccion Que Vive En Tu Nariz

(Story)

Mar 02, 2018
Jan 23, 2018

South Broward Soccer

(Story)