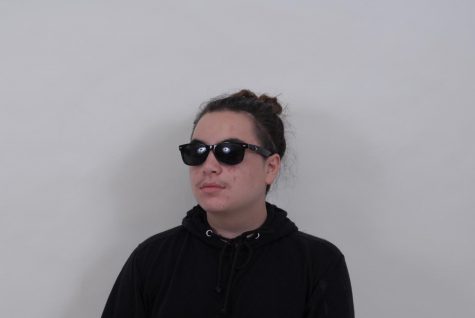 Daniel Abramov is a 15-year-old, 10th grader at South Broward High School.
He's very friendly and a good conversationalist. He also enjoys hanging out with his friends after school. Abramov chose journalism because he likes to
write a lot and delights in taking lots of pictures. Another reason why he decided to join this class was because of
his enthusiasm for
writing.
Abramov aspires to be like Nicki Minaj because he wants to be rich and famous. He considers himself to be independent by working and earning his own money. This past summer, he worked as an assistant to a jewelry merchant. 
"It was the best money I ever spent," he said when talking about spending the money he earned to buy a pair of Gucci shoes.
When he's older, he wants to be a very successful property owner and landlord. 
Once he's done with high school, he wants to go off to college to start a career as a realtor, because he wants to be his own boss. He also wants to be a businessman so he can work and travel around the world. 
Daniel Abramov, Contributer