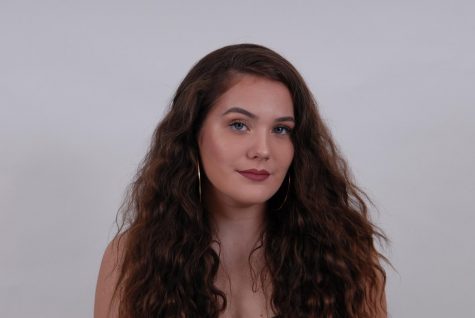 Elena Key is not your typical 17-year-old senior, she loves helping others and usually puts their needs before her own
. Key
enjoys putting a smile on other's faces and considers herself an emotionally strong person. 
Key was born in Plantation, Florida and is very proud of her Venezuelan roots. Her first language is Spanish and is very satisfied of her parliamentarian role in the Spanish Honor Society and captain of the Bulldog Dance Theatre
at SBHS. 
Key's greatest academic strength is the field of language arts, but find mathematics "emotionally draining." The action and romance fanatic's favorite hobby is doing her makeup and  a lot of her time learning new techniques from youtubers like Jeffree Star or Sylvia Gani. 
Key's biggest fear is losing her mother. One thing that impacted her life was losing three family members in one year, showing her not to take things for granted and helped her mature into a better person. She enjoys listening to several music genres but simply cannot stand country or K-pop. 
Key chooses dogs over cats because they make great companions who are simply "fluffier."After graduating she is planning on attending either FIU or UCF, and wishes to receive her major in communications. In ten years, she sees herself settling down and having a family or at the peak of her famous career. 
Elena Key, Editor
May 07, 2020

COVID-19 at SBHS. Here's How We See It.

(Story)

Mar 04, 2020

From South Broward High School to Brown University

(Story)

Nov 14, 2019

The Class Color Day That Almost Didn't Happen

(Story)

May 17, 2019

The Latest Challenge: Suicide

(Story)

Feb 22, 2019

New Security Rules Cause Controversy Throughout Broward Schools

(Story)

Dec 13, 2018
Oct 25, 2018

SBHS JA Students Take Their Product to Washington DC Comeptiton

(Story)

Jan 29, 2020

Humans of Community

(Story)