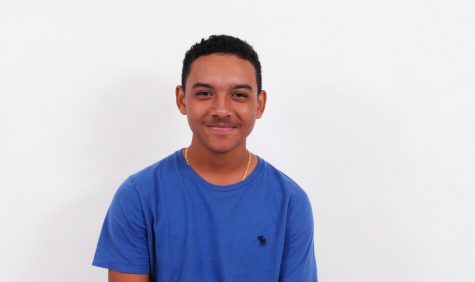 Fabian Davis is a 14-year-old Freshman at South Broward High School.
Davis's main interest in Journalism is photography; He is excited to collaborate with writers and take pictures for their stories.
One of Davis's main passions and favorite past times is playing baseball. He has played baseball all his life and he currently plays for South Broward High School.
His greatest academic strengths are his technical and problem-solving skills, which help him a lot with Algebra. One of his greatest weaknesses is comprehension.
During his free time, Davis loves to read the New York Times. He typically reads stories online every Thursday for two hours after school. He also enjoys playing Xbox and playing the recorder for fun.
He hopes to earn good grades and participate in extracurricular activities so that he can get accepted into a college or university in New York.  This year, he plans on joining the after-school SHARK club because of his life-long fascination with marine life and the ocean. After high school, he is looking to study marine life or medicine.
Davis often dreams about becoming a professional baseball player in Major League Baseball just like Derek Jeter. J. Cole is one of Davis's role models because of how he does not care about what others think about him and how independent he is. Fabian also aspires to be just like Bill Gates because of how rich and successful he has become.
Davis fears losing his family because of how much he loves them. That, and all creepy crawly insects.
Fabian Davis, Contributer