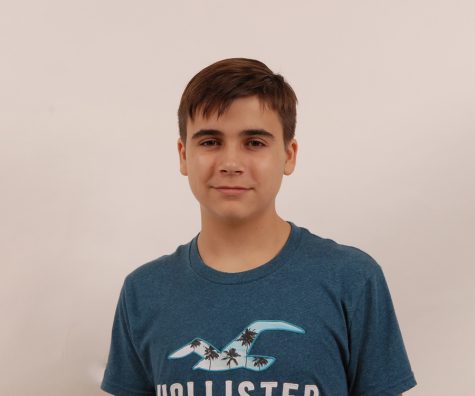 Jake, an intelligent, ambitious,highly confident freshman joined Journalism at SBHS for web design and graphic-design.
He knows he can do what he wants if he puts his mind to it.
His favorite  color is  green and he would  enjoy visiting Greenland.    
Although  he wants  to  go to  Antarctica to  see Penguins his favorite animal is man's best friend dogs.    
Jake Anderson, Contributor
May 14, 2018

What You Didn't Know About This Sport

(Story)

May 09, 2018

Hawaii Volcano Eruption Forces Locals To Flee Area

(Story)

May 09, 2018

Trumps Deems Iran Deal Dead

(Story)

Mar 20, 2018

Austin Community in Shambles After Reports of a Serial Bomber

(Story)

Mar 20, 2018

Maryland shooting

(Story)

Dec 11, 2017

Three Things You Need to Know

(Story)

Nov 14, 2017

The Intricacies of the Robotics Club at SBHS.

(Story)