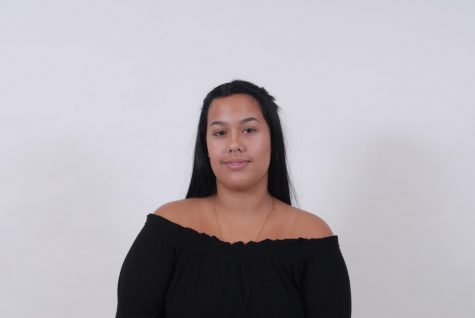 Kamila Diaz is a senior at South Broward High School who wishes to attend Douglas Education Center when she graduates. Diaz wants to study special effects make-up and one day hopes to become a professional make up artist.
She enjoys studying social studies at school. Outside of her hard work, in her spare time, she likes to read magazines and talk with her best friend, Stephanie. Diaz wishes to one day travel to Bora Bora, Italy, and Spain.
Kamila was born in Cuba and is the oldest child in her family. Kamila admires her mother and considers her to be her role model. She strives to be just like her.
Diaz takes part in extracurricular activities here at South Broward High and is involved in Yearbook and the Quill and Scroll. She works hard in school and even outside of school fulfilling household chores. Her favorite animals are chickens and dolphins and her favorite color is pink.
Diaz considers her favorite flower to be a rose showing you her warm and loving nature. Kamila is a student at South Broward who will embody the legacy of hard work passed down to her by former South Broward alumni.
Kamila Diaz, Contributor