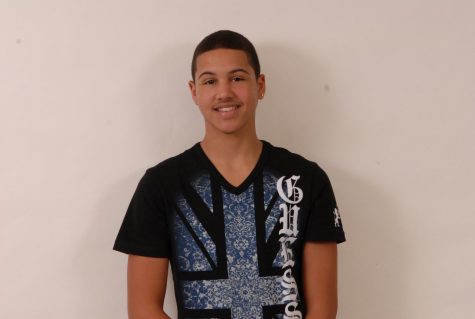 Meet Patrick McIntosh he is a Freshman at SBHS, and he is taking journalism. Even though he didn't sigh up for journalism he still has an interest in the writing portion of it. His greatest strength is reading but his greatest weakness is math. His fear is failing high school.
When he is out of school, Patrick helps his mom with chores around the house. He plays Basketball and Football, and also keeps up with all the latest sports news.
The music he listens to is rap and hip-hop, and his favorite movie is King Arthur. If he could meet three celebrities dead or alive he would like to meet John Wall, Barack Obama, and Tyler The Creator. If he could have any super power it would be invisibility.
Patrick McIntosh, Contributor
Nov 16, 2017

My freshman year experience….

(Story)